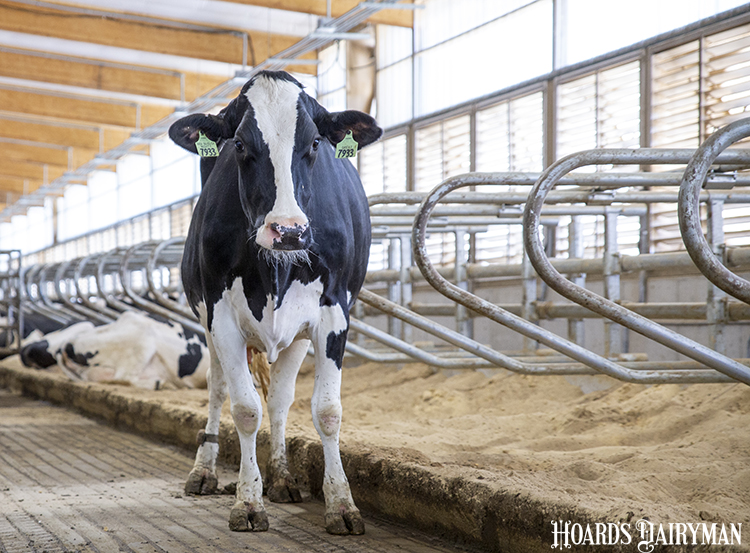 State milk prices may finally be returning to normal following wild fluctuations due to the health pandemic. There's a reason milk prices varied so greatly — geography.
The dairy industry is one of the most geographically dispersed sectors when considering all major U.S. agricultural commodity production. The largest five dairy states based on milk production include California, Wisconsin, Idaho, New York, and Texas. Not only do each represent a different geographical area of the nation, these states stretch from the Atlantic Ocean (New York) to the Pacific Ocean (California) and from the Canadian border (Idaho) to the Mexican border (Texas) . . . with Wisconsin being centered in the Midwest.
Just as the location of major milk producers are scattered around the country, there also exists large differences in the types of dairy products that utilize the milk produced in these different regions. While the pooling of milk into Federal Milk Marketing Orders would typically tend to keep milk price relationships fairly consistent among producers in different states, last year saw a record amount of milk being depooled, leading to a wide range of state all milk prices.

Double the price diversity
The range of milk price differences relative to the previous year among the five geographically diverse states in the accompanying graphic only exceeded $3 per hundredweight (cwt.) three times for all of the months of 2013 to 2019 (84 months), but was exceeded four times from June to December of 2020 (seven months). That included an increase in Idaho's All-Milk price of $2.80 per cwt. versus year ago in June 2020. That's the same time when Florida's All-Milk price declined by $4.80 against the previous year.
Even as state milk price relationships have begun to return to a more typical historical alignment in 2021, it is instructive to understand the impacts of policy responses to the COVID-19 pandemic. While the USDA Farmers to Families Food Box Program clearly provided support to the U.S. dairy industry as a whole, not to mention the benefit of the food provided to those in need, it did result in a much steeper rise in cheese prices than other products, encouraging more depooling of milk and contributing to diverging All-Milk prices, between many states.

Policymakers were forced into rapid action as a result of the COVID-19 pandemic. While many dairy producers benefited greatly from government actions taken, some unintended consequences came about as a result. Examining the variance in state milk prices that occurred during 2020 can be instructive to dairy industry leaders and policymakers when crafting future dairy policy.
To comment, email your remarks to intel@hoards.com.
(c) Hoard's Dairyman Intel 2021
June 14, 2021