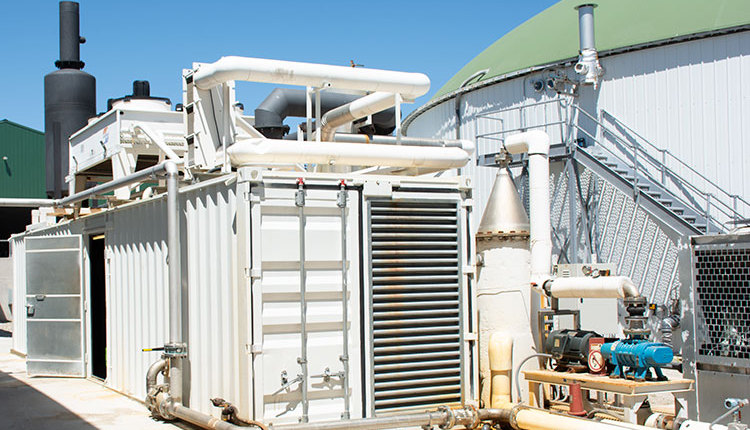 Investing in a methane digester for your dairy is a big commitment, but one that can have a significant payoff for the environment and even the farm. There are multiple ways to go about the project to find an option that best fits your business goals, said Mark Stoermann on the August 18 Hoard's Dairyman DairyLivestream.
Stoermann, the chief operating officer at Newtrient, broadly described three approaches a farm could take to a digester project. The first is taking on everything yourself — from construction (with the consult of engineers) to contracting with buyers. Taking all of the risk would allow you to capitalize on all of the rewards of any renewable natural gas (RNG) or electricity sales, he noted.
"The other option is to combine and work with somebody who's already developing projects and already financially secure and already got the contracts," Stoermann said. A farm contributes equity to become a partner in the project, and there are companies that look to work with dairies in that way, he added. Part of Newtrient's work is helping farmers know what to look for in developing these relationships.
Other companies will take nearly all of the risk on themselves as they put the digester on the farm, he explained. These projects allow a farm to contract to provide the feedstock for the digester to process, often manure and sometimes also food waste.
Choosing a path
So, how do you know what is right for you? Based on how much risk the farm takes on, there will be different costs to taking on the project, Stoermann said. But he described the easy way of thinking of it like this:
"One cow produces about 21 million British thermal units (MMBtus) a year. You're going to need probably in the neighborhood of 40% of that to cover the cost of the project and the contracts, no matter whether you build it yourself or whether you partner with somebody else," he laid out. "So, that's going to leave you 13 MMBtus per cow per year to sell. If you partner with a developer and are splitting that cost and putting your equity in, you're going to get a larger share of that. If you're just partnering to supply your feedstock and taking very low risk, then you're going to get a much smaller amount of that return."
Most important to consider, though, is the relationship you'll have with anyone you are partnering on the project with, Stoermann emphasized. "I think the key in these sorts of projects is you need to find something that's going to work for you as a dairy. Work with those people that you're comfortable with in a way that is around good communication and where you both value the participation and the expertise of the other entities that are getting this project done."
To watch the recording of the August 18 DairyLivestream, go to the link above. The program recording is also available as an audio-only podcast on Spotify, Google Podcasts, Apple Podcasts, and downloadable from the Hoard's Dairyman website.
An ongoing series of events
The next broadcast of DairyLivestream will be on Wednesday, September 15 at 11 a.m. CDT. Each episode is designed for panelists to answer over 30 minutes of audience questions. If you haven't joined a DairyLivestream broadcast yet, register here for free. Registering once registers you for all future events.
To comment, email your remarks to intel@hoards.com.
(c) Hoard's Dairyman Intel 2021
August 26, 2021