The information below has been supplied by dairy marketers and other industry organizations. It has not been edited, verified or endorsed by Hoard's Dairyman.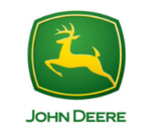 John Deere has introduced a new series of strip-till equipment to help farmers till where it matters most. The new series includes a pair of integral models, and three drawn models, to match dry fertilizer or anhydrous applications. The new strip-till units give farmers the ability to combine nutrient application and tillage into a single, efficient field pass, potentially reducing the need for additional trips across the field.
"Strip-till can improve soil health, reduce erosion and conserve soil moisture," said Ryan Jardon, marketing manager for John Deere. "Strip-till has been shown to help farmers reduce input costs while maintaining yields and further maximizing their profitability. These new strip-till units give farmers the ability to prepare their seedbeds in the fall, so they're ready to plant in the spring."
Farmers can choose from the John Deere ST12 and ST16 Integral; or ST12, ST16, and ST18 drawn models that come from the factory ready to work in different soil and field conditions. All models are extremely heavy built, and offer a variety of shanks, coulters and row-spacings so the implement can be customized by the farmer to best fit their field conditions and fertilizer application needs. In-cab row cleaner adjustments make it easy to adjust for changing conditions.

<!-no ad-->
Drawn models are available in 12, 16, or 18 rows, with tanks that can carry up to 10 tons of dry fertilizer and scales giving the operator peace of mind of remaining quantity. The ST12 and ST16 are available on 30-inch spacing and the ST18 is available on 20- or 22-inch spacing.
Integral models are available in 12 or 16 rows. The ST12 and ST16 are available on 30-inch spacing.
Jardon recommends farmers pair the new strip-till unit with a John Deere tractor to take advantage of the latest fully integrated precision-ag technology.
"John Deere Active Implement Guidance ensures your strips are exactly where you want them to be, even in turns or navigating hill sides. John Deere AutoPath™ uses your strip-till pass as the source path, so your planter can precisely follow your strip-till rows," Jardon said. "John Deere AutoTrac™ and AutoTrac Turn Automation give farmers automated control of steering, speed and implements during turns for even greater efficiency. Each field pass can then be carefully documented with that data being uploaded into the John Deere Operations Center."

John Deere strip-till units will be available to order in February 2023. For more information, visit John.Deere.com/tillage, or your local John Deere dealer.