The information below has been supplied by dairy marketers and other industry organizations. It has not been edited, verified or endorsed by Hoard's Dairyman.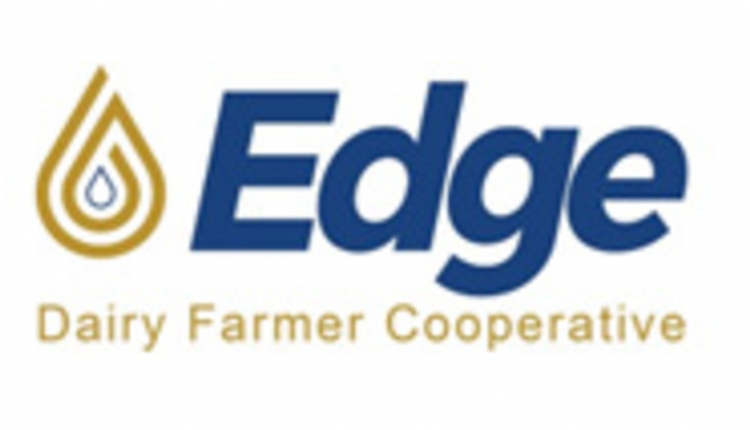 Edge Dairy Farmer Cooperative, one of the largest dairy co-ops in the country, once again applauds U.S. trade officials in their request to seek a new round of consultations challenging the Canadian government over their inconsistent allocation of tariff-rate quotas (TRQs) for dairy products under the USMCA.
U.S. Trade Representative Katherine Tai announced that the U.S. is seeking a third dispute settlement consultation under the United States-Mexico-Canada Agreement (USMCA) regarding additional practices deemed to be unfairly blocking key export opportunities for dairy farmers and processors.
In January 2022, a dispute settlement panel found Canada was noncompliant with the USMCA in its use of the quotas for dairy, including inconsistent use of TRQ set-aside for Canadian processors, therefore limiting access to exporting processors. Canada responded with changes to its TRQ allocation measures, but inconsistencies remained so the U.S. sought a second round of consultations in May 2022. Since initiating the second round of consultations, the additional aspects of Canada's measures have been identified as being inconsistent with its obligations under the USMCA, which prompted the new round of consultations.

<!-no ad-->
"Edge appreciates the continued vigilance demonstrated by the Office of the U.S. Trade Representative in identifying Canada's continued efforts to side-step the dairy provisions in the USMCA. Commitments were made under the trade deal, and Canada needs to uphold its end of the bargain," said Brody Stapel, president of Edge, which has been front and center pushing for appropriate enforcement action since the issue first arose nearly two years ago.
"Our farmers expected to see major opportunities under USMCA ― an estimated 50 percent increase annually in the value of exports. Unfortunately, we're still waiting. We can't get high-quality cheese from our members here in the Upper Midwest onto Canadian grocery store shelves. This remains a top priority for Edge, and we will continue to support trade officials in finding a path forward. A collaborative and robust trading relationship with our longtime partner is critical for both sides."
The U.S. challenge includes ongoing and new issues:
Retailers, food service operators and some other eligible applicants are excluded from the TRQs. Instead, Canada is allocating the TRQs to entities that have little incentive to import, like processors.
Canada allocates its product-specific dairy TRQs based on a calculation of an applicant's market share, which has the effect of ring-fencing large shares of the quota and limiting access to those shares exclusively to processors.
Applicants are required to be active during all 12 months of a 12-month reference period, potentially excluding otherwise eligible applicants, in particular new entrants.
Canada does not allow importers the opportunity to utilize TRQ quantities fully and does not ensure that there is a mechanism for the return and reallocation of unused allotment in a timely and transparent manner.
Background:
Under USMCA, U.S. dairy producers were granted increased market access to Canada by way of preferential tariff rates for in-quota quantities of certain products, such as milk, cheese and skim milk powders. In 2021, the Biden Administration initiated the initial case with the request for consultations. In May 2022, the Administration sought a second round of consultations over Canada's new TRQ policies that were announced in April 2022.

The panel determined that Canada's implementation of the TRQs restricted access of U.S. dairy products by setting aside quotas specifically for Canadian processors. Per the findings of the panel, Canada is required to come into compliance. The country published a revised plan in May 2022 that U.S. officials said still does not meet commitments.
The third set of consultations puts forth additional new legal claims against Canada's TRQ administration.
Canada is the United States' third largest export market for dairy products, worth about $478 million in 2021. The U.S. International Trade Commission estimated that the total would increase by $227 million when USMCA was implemented.