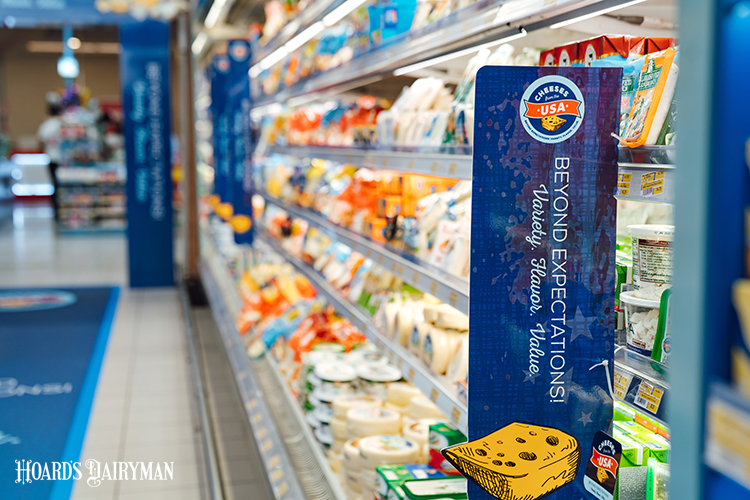 The collective U.S. dairy industry continues to build relationships around the world. So much so that USDA's Foreign Agricultural Service (FAS) has predicted that the U.S. will export 469,000 metric tons of cheese in 2023. When converted to pounds, those 469,000 metric tons would yield 1.03 billion pounds in cheese sales to international customers.
That would be a very significant threshold should the FAS prediction come to fruition. In 2021, U.S. dairy exporters sold 402,000 metric tons or 886 million pounds of cheese. Those sales totals had climbed 14% over the previous sales year and also pushed past the long-standing 2014 record for cheese exports.

As the 2022 calendar year comes to a close, FAS has forecast that the United States will have exported 451,000 metric tons of cheese. That total would almost touch the 1-billion-pound mark with 994 million pounds of sales.
Overall, 2022 has been a banner year, according to the report Dairy: World Markets and Trade. Through October, cheese exports had climbed by 13% on a volume basis. Meanwhile, cheese export values were up a hefty 26%.
While the U.S. clearly holds down first place as the world's largest cheese-exporting country, the collective combination of the European Union stands much larger. Together, those 27 countries exported 1,385,000 metrics tons in 2021. That's just over 3 billion pounds of cheese.

Rounding out the top five cheese exporters in 2021 were:
New Zealand: 358,000 metric tons, 789 million pounds
Belarus: 298,000 metric tons, 657 million pounds
Australia: 157,000 metric tons, 346 million pounds
To comment, email your remarks to intel@hoards.com.
(c) Hoard's Dairyman Intel 2023
January 2, 2023