The information below has been supplied by dairy marketers and other industry organizations. It has not been edited, verified or endorsed by Hoard's Dairyman.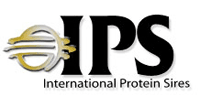 The December sire summaries resulted in new genetic leaders at International Protein Sires (IPS). "As a result of the recent sire proofs, we are excited with the new group of superior Holstein sires. These new leaders provide diversified genetics to meet dairy farmers specific requirements. And they fulfill our stringent guide of "Breeding Cows, Not Numbers," said Ron Sersland, President, and CEO.
566HO1362 OUTFIT is the leader of the new IPS genetics at +3062 GTPI. As a member of the Holstein Association's Top 200 GTPI sires, OUTFIT has many attributes. He excels in components at +99 lbs. (+.24%) fat and +44 lbs. (+.07%) protein. His production is a solid +744 lbs. milk. Type traits are also superior at +1.38 type and +2.20 UDC. And his health traits excel at +1191 DWP$, +1062 NM$, and +6.2 PL. An A2A2 sire, OUTFIT has been identified with the highly sought after analysis of 216 by aAa. This new breed improver is sired by Outcome from a high testing daughter of Pursuit. Special note, OUTFIT is readily available to sire your next high genomic male or female with no contract restrictions.
566HO1363 DIAL IN is an appropriate name for a genetic leader at +3015 GTPI. In upholding the high component reputation at IPS, DIAL IN excels at +105 lbs. (+.23%) fat and +47 lbs. (+.06%) protein. This breed pacesetter is shown to have improved conformation at +1.56 type and +2.27 UDC. Another A2A2 sire, DIAL IN has excellent health traits at +1044 NM$ and +5.5 PL. His analysis code as shown by aAa is 126. DIAL IN is sired by Expectant, from a young and promising VG-85 Gamechanger daughter. There are multiple generations of high classified dams in his lineage.

<!-no ad-->
566HO1359 TELEMARK PP RC is the #1 Red Carrier and homozygous polled genomic sire of the breed at +2771 GTPI. Slated as a component booster, TELEMARK PP RC is +76 lbs. (+.23%) fat and +42 lbs. (+.12%) protein. This A2A2 dehorning specialist also offers solid conformation; +1.23 type and +1.68 UDC. His positive linear traits for udder are off the charts. In addition, productive life ranks high at +4.2. While this family has not received proper notoriety, TELEMARK descends from a deep outcross cow family. Sired by Extra P, TELEMARK is from a promising young Presley PP daughter. His maternal cow family is loaded with high test, both butterfat and protein.
566HO1364 ADONIS-RED is the leading IPS Red & White Holstein for conformation. His exceptional traits are +3.49 type, +1.96 UDC, and +2.02 FLC. With these high credentials, linear scores are remarkable. He is more than high type on paper. It is rare to find a high Genomic type bull from a proven show cow. ADONIS-RED inherits these platitudes from the breed's outstanding red cow family. ADONIS-RED's dam is a proven show winner. His Very-Good-88 dam by Warrior placed third in a highly competitive 2-year-old class at the International Red & White Show, held in conjunction with the 2022 World Dairy Expo. His grandam is the World Famous, KHM Regiment Apple-Red (EX-96-DOM). His next dam is Kamps-Hallow Altitude (EX-95-DOM). And the family's fountainhead is Clover-Mist Augy Star (EX-94-DOM). On the sire side, ADONIS-Red is a son of Latenite.

These new leaders exemplify the pacesetting genetics throughout the IPS Holstein lineup. They ensure durable, high performance dairy cattle for the most discreet dairy farmer. IPS semen is available in North America and across the globe from company employees and independent distributors. Located in Rock Springs, Wisconsin, additional information is available through the IPS website, www.ipssires.com or by calling toll free: 1.800.542.7593