The information below has been supplied by dairy marketers and other industry organizations. It has not been edited, verified or endorsed by Hoard's Dairyman.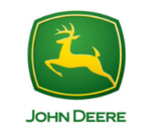 John Deere will display its newest farm equipment and technology at the 2023 World Ag Expo, February 14-16 in Tulare, California. We invite you to stop by our exhibit to see and learn more about our new 5 Series specialty tractors, GUSS™ autonomous orchard and vineyard sprayers, high-horsepower tractors (7R, 8R, 9R), high-density large square baler and other dairy and livestock equipment. Learn more about:
Useful technology available for today's connected operation
Autonomous equipment for vineyards and orchards
Managing for optimal hay and forage quality
Our product and service experts will be present to provide you with an up-close look at the equipment listed below and can answer your product and technology questions.
5 Series specialty tractors including new models with factory-installed cabs
GUSS autonomous orchard and vineyard sprayers
6 Series utility tractors for crop, dairy and livestock applications
Mazzotti™ sprayer
Monosem™ planter
High-horsepower tractors for planting and tillage
Hay and forage equipment including the new high-density large square baler
John Deere Operations Center™ with Bale Documentation
Frontier™ equipment
Gator™ utility vehicles
Compact wheel loader
Compact excavator
To schedule interviews during the show, please contact Leigh Ann Cleaver at 913-269-4676 or Leighann.Cleaver@ModOp.com.