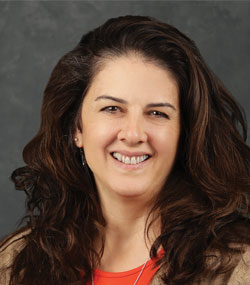 I used to have a poster in my office that said, "Everything I learned, I learned from a cow." For my nonfarm friends, this thought might be a stretch, but when you are around cows as much as we are, it makes sense to learn things from our animals.
One of those positive characteristics is kindness. When our youngest two children were in 4-H, we had a variety of breeds in the showstring. Kacie was into Holstein and Brown Swiss, and Robert had his Jersey and Holstein favorites.
It became obvious that there was a strong relationship between the animals that were constantly side by side in the show season. In fact, there may have been times that the burly Brown Swiss got along with the particular Jersey better than the siblings who showed them.
Often times walking through the fair barns, we see show animals groom each other or lay their heads on each other while resting. Although noticeable in that environment, what really caught my eye is the kindness I saw in the freestall barn, when the show lights were not on the cows. These animals still found each other on regular days and took care of each other in the barn. It was normal to see them lying side by side in the stalls or standing near each other in the parlor. Their kindness to each other was evident, and I would testify that the poster is correct. There are a lot of good qualities I can learn every day from how my cows treat each other.
I also could have a poster in my office that reads, "Everything I need to know I learned from people in the dairy industry." This spring I was reminded how kind and caring our dairy world is. When an unfortunate accident occurred, the support that came through the dairy industry was and is amazing, especially in the showing family.
Honestly, I know Billy and Betty Heath better than their son, Michael. Many years ago, I helped Billy photograph cattle at the All-American Dairy Show (AADS) in Harrisburg, Pa. I soon noticed that the Heath family was well respected, not just for their work but also for their friendships and the cow knowledge that they share both on and off of the shavings.
After helping Billy several years, I moved inside at the AADS to take pictures of the first-place winners at ring side. It was during that time that I met Michael. His ability to judge animals in the ring always stood out to me, and I enjoyed watching him pull animals out of the line up, gaze over the top animals, and contemplate their placing. Listening to his reasons as the animals left the ring was also entertaining.
It was not just his presence in the ring that was noticeable. His genuine demeanor and attitude outside the ring was also respectable and well loved, and his tremendous knowledge about cattle was sought after.
His farm accident this spring was hard to swallow. Many prayers went up for Michael and the Heath family over the days he was in the hospital. Our dairy family pulled together, and I heard story after story about Michael's kindness, dedication, and cattle judging skills. People shared how he helped them get started in showing, how he found them winning animals, and how he willingly shared his advice and knowledge.
All of the stories shared showed how he gave of himself to help others, unwavering from the mission to humbly move others forward and improve show cattle. None of his kindness was done for his own advancement.
The tight-knit showing family that has come together to help each other has been honoring and memorializing his legacy. Scholarships have been set up to help young show people, and auctions and awards were established to honor the life Michael lived and the kindness he demonstrated.
His impact was broad and his passing painful, but his life story does not stop there. One of the most beautiful things in life is when we witness kindness being passed from one to another.
Ralph Waldo Emerson once said, "You can never do kindness too soon, for you never know how soon it will be too late."
There is no doubt that the life Michael lived was genuine. He lived his life because he loved good cattle, he enjoyed helping others, and he was true to himself. He did this totally unknowing the impact his pathway had and would continue to have on others.
Life was way too short for Michael. Thankfully, his legacy will live on and the kindness he gave to others will continue through his show family. Rest in peace, Michael Heath, and thank you for teaching us the pathway to kindness.