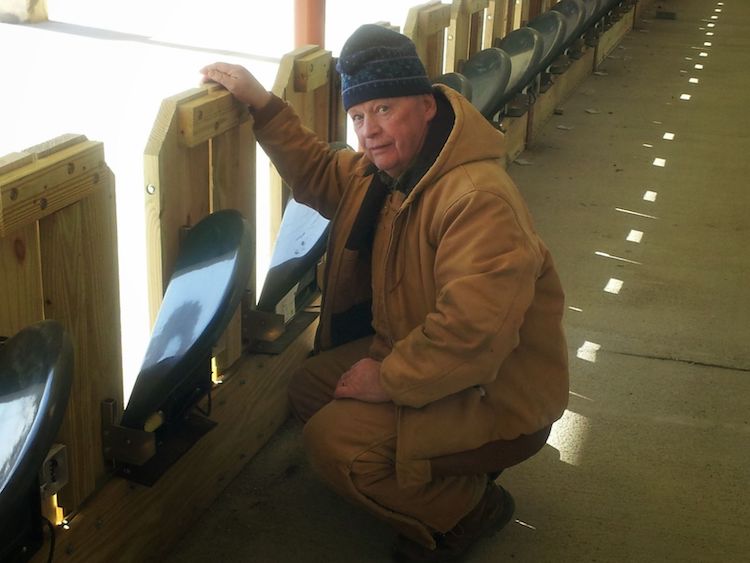 There is no doubt that many dairy nutritionists are leaving or have left a footprint in the area of dairy cattle feeding. Most of these nutritionists are or have been academic professors who performed diverse animal nutrition studies generating great impact on the dairy industry. By all means, the dairy industry should be thankful to dairy nutritionists for the progress made in this area.
From another perspective, dairy nutritionists (me included) should be thankful to those who make our impactful research possible. As a dairy nutritionist, I want to yield tribute to Douglas Briggs, who passed away on June 20, 2023. Briggs, commonly known as Doug, was the founder and owner of the company American Calan Inc., which is located in New Hampshire. Many dairy farmers might not know what a "Calan gate" is. However, most dairy nutritionists or students of animal sciences exposed to dairy nutrition research would be familiar with this piece of equipment.
Nutrition studies using a Calan gate feeding system allow dry matter intake to be measured individually for each cow while freely housed in either a freestall barn or an open pen. Simply put, measuring dry matter intake individually to evaluate the effects of different diets is a big deal in dairy nutrition research. Therefore, the existence of the Calan gate feeding system has been impactful to our progress in dairy cattle nutrition. The usefulness of this feeding system is such that many universities across the U.S. use this system for their dairy nutrition research. These universities include Penn State University, University of California-Davis, University of Georgia, and University of Florida, among many others.
At the Virginia Tech Dairy Complex, we also use the Calan gate feeding system. Because of this, I had many conversations with Briggs seeking ways to obtain dry matter intake data of the highest quality during our feeding trials. As a person, and especially as a dairy nutritionist, I am extremely thankful for Briggs' guidance, and I will miss having conversations with somebody that, behind the scenes, has had a great impact on dairy cattle nutrition.
To comment, email your remarks to intel@hoards.com.
(c) Hoard's Dairyman Intel 2023
August 10, 2023