Wayne Conard, Sharon Springs, N.Y., was named the 72nd winner of the Klussendorf Trophy, the highest recognition given to a dairy cattle showman in the United States. The award is made in memory of Arthur B. Klussendorf, considered the outstanding showman of his time and a model for all those who have followed him. Conard's selection was made by members of the Klussendorf Memorial Association, formed in 1937, at its annual meeting held earlier this week in Madison, Wis. He received the silver trophy designed by Tiffany Jewelers of New York City.
This year's Klussendorf winner's show exhibit always presents the appearance of pride, cleanliness and cow comfort. As a youth, Conard won New York state's master showman award as he continued to work with his family's dairy. As a young adult, he had the opportunity to broaden his knowledge of cattle care, pedigrees and marketing when he worked with the Backus Organization, Tom Coyne and Hanover Hills Sales, gaining experience from high-profile cow people.
Under Wayne's leadership, his family's Ridgedale dairy operation gathered an impressive string of accomplishments. Ridgedale was the 1987 winner of the All-Canadian Breeder's herd. In 1992, Wayne won the MacKenzie award winner with his late brother Willis. Wayne also bred what is believed to be the Holstein breed's only three consecutive generation EX-95 cow family. The cows are named Example, Estelle and Estel. Additionally, the Ridgedale herd is consistently one of the nation's highest BAA herds and has bred a number of All New York and All American nominations.
In addition to the 72nd Klussendorf winner's Ridgedale herd's accomplishments, Wayne is a trusted leadsman for others. Over the years, he has been on the halter of winners for Hanover Hill, Top Acres and most recently for the All American and World Dairy Expo Champion Brown Swiss exhibited by Elite Dairy.
Wayne and his wife, Jen are parents of two sons, Cy, 18, and Isaac, 8. Son Cy was the 2012 Merle Howard winner at World Dairy Expo.
Previous Klussendorf winners in attendance.
---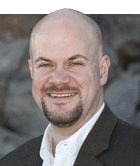 The author is the managing editor, and he brings 18 years of industry leadership to our readers overseeing all editorial content and production of the magazine. His degree from the University of Wisconsin-Madison combined dairy science and agricultural economics.