While 288 youth participated in the 2013 World Dairy Expo Youth Showmanship Contest at World Dairy Expo, only one exhibitor has won his division for the past three years in a row. Eleven-year old Cole Booth bested his 9-year-old sister, Ava, to three-peat in 2013. The pair hail from Plymouth, Wis., and both showed Red and White calves. As the first place junior division winner, Cole was awarded the W. Terry Howard Award.
The Top 10 in each division are as follows:
Juniors:
9 years to 12 years
1. Cole Booth, Plymouth, Wis.
2. Ava Booth, Plymouth, Wis.
3. Alek Krueger, Wrightstown, Wis.
4. Rick Heslinga, Duvall, Wash.
5. Ashley Hawvermale, Wooster, Ohio
6. Kylie Nichols, Watertown, Wis.
7. Clarissa Ulness, Valders, Wis.
8. Brett Walker, Wisconsin Dells, Wis.
9. Morgan O'Connell, Winneonne, Wis.
10. Brianna Crull, Monroe, Wis.
Intermediate:
13 to 15 years old
The intermediate winner receives the Howard Voegeli Award
1. Madison Dyment, Burgess, Ontario
2. Megan Nelson, Ettrick, Wis.
3. Connor Erbsen, Lanark, Ill.
4. Olivia Brandenburg, Fort Atkinson, Wis.
5. Emma Olstad, Stoughton, Wis.
6. Roseanne Crave, Waterloo, Wis.
7. Lindsey Sarbacker, Edgerton, Wis.
8. Grant Fremstad, Lone Rock, Wis.
9. Chelsea Young, Tinmouth, Vt.
10. Vanessa Roberts, Whitelaw, Wis.
Seniors:
16 to 21 year old
The first place senior showman is presented with the Keith King Award
1. Vanessa Crowley, Peterborough, Ontario
2. Shelby Biasini, Morrisville, Vt.
3. Adrian Franken, Teeswater, Ontario
4. Andrea Pagenkopf, Lancaster, Wis.
5. Lee Morey, Rochester, Alberta
6. Makenzie Nickels, Beloit, Wis.
7. Taylor Leach, Linwood, Kan.
8. Elizabeth Sarbacker, Verona, Wis.
9. Julianne Holler, Sharpsville, Pa.
10. Tiffany Roberts, Whitelaw, Wis.
Serving as judges for this year's competition were Jenny Thomas, Junior Division; Carl Phoenix, Intermediate Division; Murray Reissner, Senior Division.
---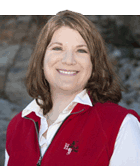 The author is the online media manager and is responsible for the website, webinars and social media. A graduate of Modesto Junior College and Fresno State, she was raised on a California dairy and frequently blogs on youth programs and consumer issues.