The National FFA Convention and Expo is a highlight for many FFA members. With nearly 580,000 FFA members in every state, along with Puerto Rico and the Virgin Islands, only a small portion of the membership attends this annual event. But, those who do, enjoy educational and fun-filled activities. This year the convention returns to Louisville, Ky.
There are 25 Career Development Events held at the convention. For those with dairy backgrounds, there are only a few contests that showcase their dairy talents. The Dairy Cattle Evaluation and Management Career Development Event (CDE), more commonly thought of as Dairy Judging, includes the top teams from across the country. However, there is more than just judging of cattle and giving reasons. There is also a written exam and a team presentation on a dairy management topic. Last year, 43 teams represented their states with California taking the title, followed by Wisconsin, Iowa, Connecticut and Kentucky. You can read more about the contest in a previous HD Notebook post,
" When Dairy Judging is more than 1-2-3-4."
The 2012 winning team in the National FFA Dairy Cattle Evaluation and Management Career Development Event is from Petaluma FFA in California. Shown (L to R) are: Frank Gambonini, coach; Dominic Grossi, coach; Kim Arntz, adviser; Alexandra Gambonini; Francesca Gambonini; Jessica Jones and Regina Pozzi.

For those with a knack for flavors and scents, the Milk Quality and Products contests draw the best from across the land. The focus of the National FFA Milk Quality and Products Career Development Event is raw-milk quality, federal milk marketing orders and attributes of selected milk products. This contest covers making quality milk and dairy products at the farm level and takes it through to the consumer's shelf.
The contest includes identification of products (sight, smell, taste) of dairy products and off-flavors, a California Mastitis Test (CMT), a team problem solving exercise and a written test. Last year's national champions were from Kansas. They were followed by Idaho, Ohio, Virginia and West Virginia's teams.
The 2012 winning team in the National FFA Milk Quality and Products Career Development Event is from Louisburg FFA in Kansas. Shown (L to R) are: Rachel Wittry, Brecken Sigg, Chase Green, Brandi Feehan and team adviser Jim Morgan.

Both the Dairy Cattle Evaluation and Management CDE and Milk Quality and Products CDE require teams of four members. Each team members' scores count, unlike other contests, where the lowest score is dropped. This adds to the pressure that each team member needs to be at the top of their game on contest day.
The Dairy Handlers Event is held in conjunction with the Dairy Cattle Evaluation and Management Contest. FFA members lead the animals for the contest and they, too are evaluated on their showmanship and handling skills. Last year's overall winner was Jessica Pralle of Wisconsin,(pictured) second was Allison Mangun of Ohio and Annie Achen of Indiana placed third.
There are two national Dairy proficiency awards presented, Dairy Production – Entrepreneurship and Dairy Production –Placement. Thomas Allen of the Reedsburg FFA Chapter in Wisconsin was the national Dairy Production–Entrepreneurship winner while Placement went to Austin Davis, Dassel-Cokato FFA Chapter in Minnesota. Thomas Allen was the feature in our Young Dairyman page in the February 10, 2013 issue of
Hoard's Dairyman.
While not all attendees will be participating in contests, there are plenty for these high school students to do – everything from attending sessions, taking in the Expo trade show, rodeo and concerts. While they will see and do much, it is more about meeting new people and the adventure. They depart Kentucky even more excited to be involved in agriculture.
Good luck to all participants and enjoy the video on the Dairy Judging Teams competing.

Not all states responded with photos.
To read more about Youth Programs, follow this link.
2013 National FFA Convention Dairy Award Winners
---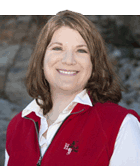 The author is the online media manager and is responsible for the website, webinars and social media. A graduate of Modesto Junior College and Fresno State, she was raised on a California dairy and frequently blogs on youth programs and consumer issues.