The top herds for reproduction received their awards at the 8th annual Dairy Cattle Reproductive Council meeting in Indianapolis, Ind. This is the fifth year that herds have been honored for reproductive success.

The 2013 Platinum award winners include:


Curtin Dairy, Cassville, New York

Dunlea Dairy, Coudersport, Pennsylvania

New Dawn Dairy, Huntington, Indiana

Schilling Farms, Darlington, Wisconsin

University of Missouri Southwest Dairy Center, Mount Vernon, Missouri



To be considered for the award, farms are nominated by veterinarians, genetic and pharmaceutical company representatives, DHIA field personnel, extension specialists or others who work closely with the operation. The judges review each application independently, and the top herds move on to the finalist round.

Awards are then presented at four levels – Platinum, Gold, Silver and Honorable Mention. Separate awards are given for Holstein and non-Holstein herds to more effectively recognize the accomplishments of all dairies, keeping in mind breed fertility differences. The DCRC reproduction awards competition is sponsored by Merck Animal Health.



The blog coverage of DCRC is sponsored by Zoetis. Additional coverage of the winners in the November issue of Hoard's Dairyman, along with online coverage, is sponsored Zoetis.

---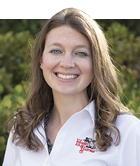 The author is an associate editor and covers animal health, dairy housing and equipment, and nutrient management. She grew up on a dairy farm near Plymouth, Wis., and previously served as a University of Wisconsin agricultural extension agent. She received a master's degree from North Carolina State University and a bachelor's from University of Wisconsin-Madison.