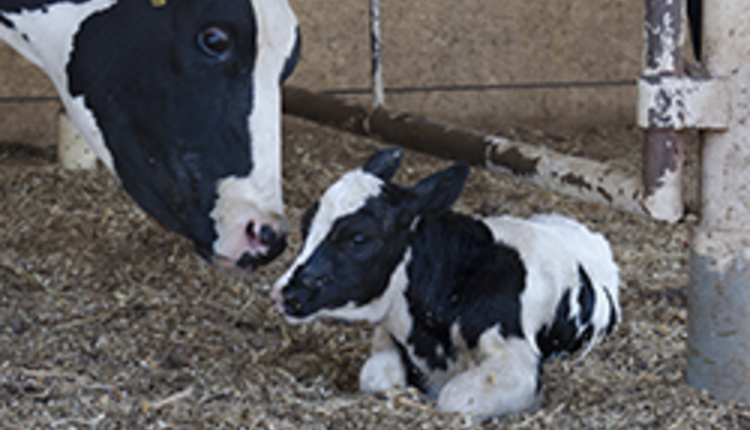 When it comes to finding sick cows, tie stall herds have the upper hand. As we have transitioned our dairies from this individual care system to managing groups, illness detection has become one of our most significant struggles.
"To stay ahead of illness in larger groups, our chosen herd managers must have good observation skills," noted Gary Oetzel, with the UW-Madison School of Veterinary Medicine. "We need to find sick cows before milk yield drops. If we wait for this trigger, we are two to three days behind the illness curve," he continued when addressing the audience assembled for the Professional Dairy Producers of Wisconsin's annual meeting.
For early identification of disease, we must watch the cow's appetite. This is the advantage tie stalls have; they are readily set up to monitor individual intakes. To foster this concept in TMR-fed herds, Oetzel recommends synchronizing the first milking with delivery of fresh feed to the bunk. "If you are out of synch when feeding, you will pay in health problems," he added.
When conducting fresh cow evaluations, a separate chute for sick cows penalizes both the cow and the fresh pen worker. It becomes a hassle, and cows are checked less often. Oetzel noted that you need sufficient headlock in order for all cows to lock up. "A cow is 30 inches wide and needs that space when eating. With 24 inches between headlocks, your maximum fresh pen stocking density is 80 percent."
Additionally, you need headlocks in the fresh pen, not a post and rail system. "With post and rail, cows can move around. This movement makes it difficult to gauge how much a cow is eating and find intake deviations," Oetzel added.
After cows have been locked up 5 to 10 minutes, go down the FRONT of the cows. Our natural tendency is to walk behind the cows, but intake evaluation must be our priority.
"Look for holes in front of cows, and evaluate dry matter intake. Look at the bunk along with attitude and behavior. This is an art form and skill that should be rewarded in employees," Oetzel said.
After this, walk behind the cows. Evaluate vaginal discharge and manure consistency. Rectal exams are optional, and vaginal exams are discouraged for nonveterinarians as most will do more damage than good.
Oetzel continued, "We need excellent people in these pens. Encourage subjective cow skills and humane treatment of sick and down cows among all employees who interact with fresh animals."
---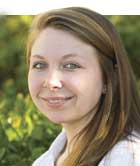 The author , Amanda Smith, was an associate editor and an animal science graduate of Cornell University. Smith covered feeding, milk quality and headed up the World Dairy Expo Supplement. She grew up on a Medina, N.Y., dairy, and interned at a 1,700-cow western New York dairy, a large New York calf and heifer farm, and studied in New Zealand for one semester.