Life does truly go full circle. Last Wednesday, I had the opportunity to be on the speaking docket with Scott Armbrust, D.V.M., at the Livestock Genetics Export Seminar in Madison, Wis. Hosted by Wisconsin's Department of Agriculture, Trade and Consumer Protection, the event was geared towards giving breeders, veterinarians, A.I. studs and other interested parties updated information on marketing genetics around the globe.
Dr. Armbrust has spent the past years 30 years developing his Paradocs Embryo Transfer enterprise into a highly regarded genetics business, respected equally by breeders here stateside and around the globe.
Getting back to the full circle portion I eluded to in the opening . . . in 1991, Dr. Armbrust spoke at the Manitowoc County, Wis., Holstein Breeders Twilight meeting hosted on my family's farm. While I was green in my dairy career, I was a sponge that evening as I tried to soak up Armbrust's dairy expertise. Even though 23 years have passed, the same held true for me last Thursday when he spoke again on the same topic.
A native of Nebraska, Armbrust eventually went on to earn his veterinary degree from Iowa State University. Along the way, he did an internship with the late Dr. Lee Allenstein, who was a longtime writer for
Hoard's Dairyman
and World Dairy Expo's lead veterinarian. After beginning his career as a dairy practitioner, Armbrust went on his own in 1982 and has become one of the most accomplished embryo transfer veterinarians in the world.
How highly regarded is Armbrust?
In 2012 (final 2013 statistics are not available), the American Embryo Transfer Association (the trade association for embryo specialists) recorded that 18,500 embryos were sent to countries around the globe. Of that total, 13,400 were dairy embryos . . . and Paradocs Embryo Transfer shipped out about 18 percent of that total.
It's important to note that Armbrust did not personally flush all those cows as he works with as many as 20 embryo veterinarians filling a single international shipment. During a given calendar year, Paradocs works with up to 50 different certified American Embryo Transfer Association companies from across the U.S. Why such a broad network?
It takes talented veterinarians to harvest 3,000-plus embryos in one year. That's just part of the logistics.
There is a great deal of expense shipping liquid nitrogen containers around the globe. Most nitrogen tanks holding precious embryo cargo are shipped via aircraft. Since those containers hold liquid nitrogen at well under -300°F, they are listed as hazardous materials on the cargo load. And with that comes a great deal of paperwork just for shipping.
That is just part of the process. On the parentage end of the ledger, lineage testing, pedigree and genetic information, and ownership transfer are all part of the checklist.
Then there is the long list of health regulations. All of the stipulations must be met and must be in writing. If one form or even one number is off, the entire shipment will be held up.
All these steps add costs. That is why Armbrust and his team fill each tank with as many embryos as possible. Once all the paperwork is in order, they take photos of all the canisters in the liquid nitrogen tank to document the contents. Lastly, the container is sealed with official USDA-APHIS seals.
That second-to-last step - the photo - not only gives an added comfort level to Armbrust, it also provides documentation to the insurance company, as a typical tank can hold $200,000 to $300,000 in frozen embryos. And fully insuring those shipments are a must. Armbrust went on to discuss how, on two known occasions, tanks were damaged and unfortunately the contents were lost.
One event took place when the tank bounced off a delivery truck and was tipped on its side. In that case, unknowing hazardous material teams did not fully appreciate the precious contents and the tank was destroyed. In another instance, a forklift driver ran pallet forks through the tank, destroying the tank's ability to protect the embryos.
As far as sales are concerned, genomics has stepped up the pace of international embryo sales. In particular, Germany, Japan, China, the Netherlands and Australia each imported over 1,000 embryos in 2012.
Both Armbrust and I discussed in our talks the fact that relationships are key to making international sales. While buyers and farmers are all price conscious, at the end of the day, we more often than not do business with people we like and get along with. The same holds true for genetic exports. Relationships matter.
---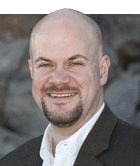 The author is the managing editor, and he brings 18 years of industry leadership to our readers overseeing all editorial content and production of the magazine. His degree from the University of Wisconsin-Madison combined dairy science and agricultural economics.