Are they related?
The Food and Drug Administration wanted to know: Would dairy farms that previously tested positive for meat residues be more likely to test positive for milk residues? The FDA studied 31 drugs, comparing previous tissue violators with a random sampling of dairies.
Jamie Jonker, vice president of sustainability and scientific affairs for the National Milk Producers Federation, summarized the findings during a special webinar for Hoard's Dairyman on April 20.
We are aware that a milk sample is taken every time the milk hauler picks up milk on the farm and it's tested for antibiotics, specifically six beta lactam drugs. The incidence of a positive sample is .014 percent, or one in every 1,743 tankers, and if positive, that milk is discarded. There's been a two decade decline in positive test results, Jonker reported. Additionally, no beta lactam residues have been detected in any products in dairy cases in the United States in the last three years.
However, dairy producers also contribute to the food supply through beef. Dairy cull cows and young bull calves (bob veal calves) are not the majority of beef on the market, but are by far the biggest beef drug residue violators with desfuroylceftiofur being the most common at 43 percent of drug residues in cull cows. Penicillin was second with 24 percent.
The study produced only 15 positive residue samples. There was no statistical difference between the two groups, so no correlation exists. Some residues found were from drugs that were not approved for lactating or dry cows. However, the majority were approved for use in younger cattle, primarily for respiratory diseases.
Why are cattle that contain residues sold? It certainly isn't intentional. Poor identification of cattle (indicating which animal was treated) or not recording pertinent data on treatment are contributors. If you are unsure of the treatment date, then you cannot be confident in the withdrawl time. Additional areas of concern are not following the label or the veterinarian's instructions for dose, administration route and withdrawl times.
The veterinary-client-patient relationship (VCPR) is vital for minimizing residues. National Farmers Assuring Responsible Management (FARM) has 80 percent of its producers with a VCPR, while 30 percent of the farms that tested positive for meat residues didn't have one. A coincidence? I don't think so.
Down the road, with advancing technology, the testing sensitivity will become more precise, demanding that those who handle medications be even more cognizant of dosages and withdrawl times. There will continue to be a push for education for those who work with cattle. National Milk Producers Federation has produced a manual, in both
English
and
Spanish,
that reminds or educates employees on proper antibiotic handling.
Based on the results, the FDA emphatically stated, "We have a safe milk supply."
Learn more about the FDA study, watch the
archived webinar.
Past webinars can be found at www.hoards.com/webinars.
This special webinar was brought to you by Zoetis. To learn more about responsible antibiotic use, visit
AvoidResidues.com.


If you'd like to read more about our
Webinars, Animal Care or Dairy Management follow these links.
---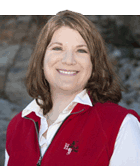 The author is the online media manager and is responsible for the website, webinars and social media. A graduate of Modesto Junior College and Fresno State, she was raised on a California dairy and frequently blogs on youth programs and consumer issues.