"People are not perfect," stated Pam Ruegg, D.V.M., with the University of Wisconsin-Madison. For that reason, every attempt should be made to properly record treatments, double check animal IDs, communicate with team members, including training and administration protocols – especially with milking cows. Ruegg brought real-life, on-farm antibiotic use scenarios to the
Hoard's Dairyman
webinar.
"The public's perception is their reality" she said. Animal care and antibiotic use first appeared on public health radars in the 1980s. The concern over allergic reactions and disease resistance brought the topic to the forefront. While the public expresses concern, the dairy industry can be proud of its clean 40-year record with no reports of allergic reactions to penicillin-type drug residues in dairy products.
Milk quality is taken seriously and that is why every tanker of milk (and every load of milk from each farm) is tested before it's unloaded at the processing plant. The number of positive beta lactam tests continue to decline . . . it is now at just .014 percent. At the same time, tests are becoming more sensitive and evaluate residues on parts per million (ppm) basis, and sometimes even a parts per billion (ppb) basis – equivalent to an eye drop of antibiotics in an Olympic-size pool.
The goal of all producers should be a preventative health program to minimize antibiotic use. The most costly disease on dairies is mastitis, and it's the main illness antibiotics are used for. Other conditions that may warrant antibiotic use are pneumonia, foot issues, diarrhea in cows, metritis and retained placentas – all diseases that if not treated can cause lameness and reduced production and reproduction capabilities.
There are over-the-counter treatments, prescriptions and extra-label medications that can be administered to dairy cattle. Any variance from the label's instructions (OTC or prescription) automatically makes the treatment "extra label." This could be as simple as giving it for one additional day longer than noted, giving more than 10 cc in one location or changing the route of administration. Any change can impact withdrawl time and therefore should only be done with a veterinarian's written approval as an "extra-label" drug.
Another important note is that, a drug labeled for "non-lactating cows" is prohibited in milking cows, as the name would imply, but is also not permitted in any animal over 20 month of age. That's the Food and Drug Administration definition, making dry cows and springers off-limits.
To watch the hour-long presentation and learn more, follow this
link
.
Our past webinars
are also archived. The September webinar was sponsored by
Neogen Corporation
.
---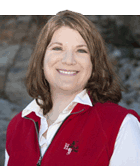 The author is the online media manager and is responsible for the website, webinars and social media. A graduate of Modesto Junior College and Fresno State, she was raised on a California dairy and frequently blogs on youth programs and consumer issues.