Just Mayo is anything but. And the FDA has notified Josh Tetrick, the owner of Hampton Creek and developer of Just Mayo, that his sandwich spread must be renamed. It's a decree Tetrick is hell-bent on fighting.
According to U.S. food regulators, mayonnaise must contain eggs, as it has for nearly two centuries. Primarily a blend of canola oil, filtered water, lemon juice, white vinegar, and pea protein, Just Mayo lacks the all-important egg that defines its namesake. Its label also prominently features the egg that's missing inside, which the FDA noted might mislead consumers.
Once a company has a warning letter from the FDA, it must correct all concerns that have been addressed. If Hampton Creek doesn't comply, the FDA can obtain a court order from the Department of Justice to pull Just Mayo off of store shelves.
The defiant Tetrick has much more at stake than a product name, though, as he attempts to challenge traditional food precedents. His goal: to upend the global food system by replacing animal proteins, with "sustainable, cheaper and healthier vegetable ones."
According to a recent Bloomberg Businessweek article, Tetrick is intent on disrupting a host of food staples with his company's plant-based egg substitutes. Just Mayo is unlikely to be the last time Hampton Creek defies conventional notions of exactly what is supposed to be inside a well-known food item.
In this battle, he's working to capture lawmakers ears. "Even if he can't rewrite two centuries of cooking tradition, Tetrick believes he can rewrite the FDA's rules," noted the article.
The most recent generation of consumers, Millennials, are label conscious, a fact that Tetrick knows.
"If he can't call it mayo – a product consumers instantly identify with – he can't sell it. He figures most consumers will eschew products with labels that scream the difference between plant-based mayo and the regular stuff," stated Bloomberg Businessweek.
Like the mayo industry, the dairy industry, too, is used to dealing with imitators. Margarine was created as a substitute for butter. Soy, almond, and coconut-based beverages were developed as alternatives to cows' milk.
The FDA notes that its rules are in place to protect consumers. Jam should be jam. Ketchup should be ketchup. Mayonnaise should be mayonnaise. And maybe one day, milk will finally be milk.
---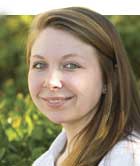 The author , Amanda Smith, was an associate editor and is an animal science graduate of Cornell University. Smith covered feeding, milk quality and heads up the World Dairy Expo Supplement. She grew up on a Medina, N.Y., dairy, and interned at a 1,700-cow western New York dairy, a large New York calf and heifer farm, and studied in New Zealand for one semester.