When you're engaged to a large animal veterinarian and your job is tracking and responding to the campaigns of animal rights activists, you get used to receiving pretty strange text messages. This one from last week might just take the cake, though: "I delivered breakfast today to someone who told me she can't drink any milk because the hormones make her breasts swell and she starts lactating."
Yes, this is a real conversation that happened. And it took place in a rural area - a county with more than 50 cows per square mile.
Living in farming communities can lull us into a false sense of security. We often assume that we need to be focusing our engagement efforts on urban dwellers. While there may be some truth to that, we can't forget that building a positive image for the dairy industry starts on dairy farms and in the communities they support.
Even if they drive past farms every day, people are still susceptible to the misinformation being spread by detractor groups if they've never had the opportunity to learn more about what goes on in our barns and fields. It's our responsibility to equip them with firsthand knowledge so they can sort through the myths to find the truth.
A big theme for the Animal Agriculture Alliance this year is taking action for the future of animal agriculture. We'll be highlighting individuals, companies and organizations who have stepped up and found out-of-the-box solutions to challenges at our
Stakeholders Summit
in May – including several from the dairy industry.
What can you do to connect with your community about your farm? Here are a few examples from others who are taking action.
Have more ideas or real-life examples? Please share them with me! (Hannah can be reached at hthompson@animalagalliance.org.)
---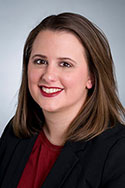 The author is communications director for Animal Agriculture Alliance, Arlington, Va. For more information on farm security and animal rights activism, visit the Animal Agriculture Alliance website at www.animalagalliance.org.