With one YouTube video, the Peterson Farm Bros. became an overnight sensation. Before bursting into the spotlight, though, it took some careful thought and planning by the trio of brothers from Assaria, Kan., to prepare their agriculture advocacy efforts.
Greg Peterson, the oldest of the Peterson Farm Bros., shared a behind the scenes look at the making of their first video and their journey since then at the Dairy Calf and Heifer Association (DCHA) annual meeting held this week in Middleton, Wis.
The idea first came to Greg when he was a student at Kansas State University, majoring in agricultural communications with a music minor. "Music has a way to get people to pay attention," Greg explained, so when he was brainstorming ways to promote farming, he landed on the idea of a music video.
It took a little convincing of his brothers, Nathan and Kendal, but soon the trio was working on lyrics, dance moves and backdrops for their first video,
"I'm Farming and I grow it,"
a parody of the LMFAO song "I'm sexy and I know it." The brothers watched the final version of the video with their family one night, and they were pleased with the results. They were ready to post the video online, and Greg said that they set 50,000 views as their benchmark goal.
What happened next was beyond their wildest expectations. After posting the video on June 25, 2012, the next week was filled with radio and TV interviews, newspaper articles, and a trip to New York City to be interviewed live on Fox News. In just eight days, the video reached more than 5 million views.
By the end of summer, life had calmed down, but the Peterson Farm Bros. had more ideas up their sleeves and their audience was receptive. Their next parody video,
"Farmer Style,"
went even more viral and reached 16 million views. A number of other videos followed.
While Greg, Nathan and Kendal are the main stars of the videos, their parents, David and Maria, and their "Honorary Bro," sister Laura, also make appearances and help with the filming. "These videos are a family enterprise, just like our farm," explained Greg.
The Peterson family raises beef cattle and grows wheat, corn, milo, soybeans and alfalfa on their fifth-generation farm a few hours west of Kansas City. "The farm has been in our family since the 1800s and we hope to keep it going," Greg said.
Their sudden YouTube fame has provided the brothers opportunities to travel around the country and around the world to share their music, and more importantly, their farming story.
"People don't think about the people behind the farms and ranches," Greg noted. "We can tell the story of farming in Kansas, but we encourage others to join us in our advocacy efforts," he said. "We want everyone to help tell the story of farming."
---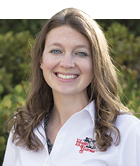 The author is an associate editor and covers animal health, dairy housing and equipment, and nutrient management. She grew up on a dairy farm near Plymouth, Wis., and previously served as a University of Wisconsin agricultural extension agent. She received a master's degree from North Carolina State University and a bachelor's from University of Wisconsin-Madison.