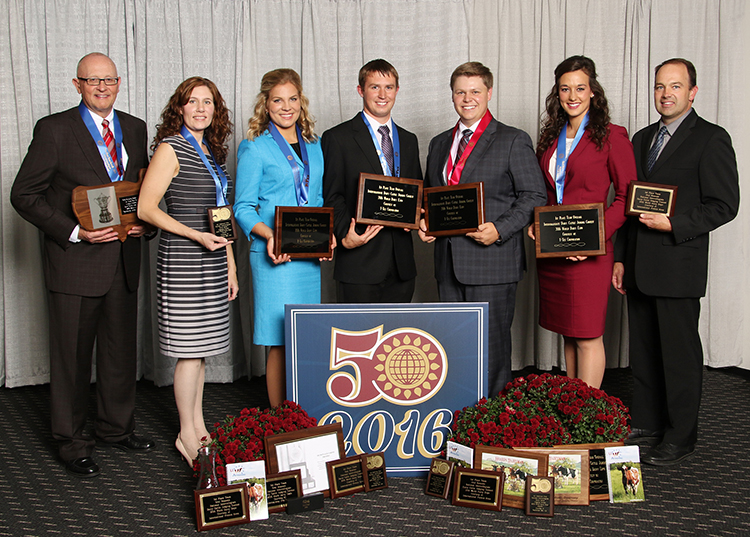 University of Minnesota Dairy Judging Team 2016
As each breed's results were announced at the 2016 National Intercollegiate Dairy Cattle Judging Contest, it was almost as if a chess match was being played. One university would surge ahead with a breed win, and then a different college would capture the top spot in the next breed. You believe one team had the advantage, but then the next set of results would be announced, and it was still anyone's game.
Michigan State won the Milking Shorthorns, Cornell took the Guernseys, Penn State won the Brown Swiss breed, University of Minnesota topped the Ayrshires, and UW-Madison came out on top in the Holsteins, Jerseys, and Red and Whites.
When the final rankings were declared, it was a second victory for the University of Minnesota in as many years. Led by Dane Thompson as the second-place individual, his entire team earned All-American honors. Crystal Siemers-Peterman (4th in reasons, 11th overall); Ethan Dado (8th in reasons, 15th overall); and Gabriella Sorg (6th in reasons, 16th overall) completed the team. They are coached by Dr.Les Hansen, Alicia Thurk, and Scott Ellinghuysen.
Just two points behind, the University of Wisconsin-Madison took the reserve title, yet won the reasons portion of the contest. Paced by the high individual, Sara Harn, all of her teammates were also All-Americans: Elizabeth Endres (2nd in reasons, 13th overall), Andy Sell (11th in reasons, 17th overall), and Brad Warmka (18th overall).
Rounding out the 19-team university field, were Cornell (just six points behind), Iowa State University, and Penn State.
Sara Harn
High Individual was Sara Harn from the University of Wisconsin –Madison, followed three points behind was University of Minnesota's Dane Thompson, and Cornell's Andrew Chlus followed Thompson by one point. Rounding out the top five were Austin Milligan (High Individual in Reasons) from Penn State and Karla Hageman of Iowa State.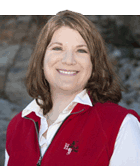 The author is the online media manager and is responsible for the website, webinars and social media. A graduate of Modesto Junior College and Fresno State, she was raised on a California dairy and frequently blogs on youth programs and consumer issues.