Doug R. Boop of Millmont, Pennsylvania, was named the 13th Merle Howard Award winner at World Dairy Expo on Saturday, October 8. Boop grew up participating in many 4-H and Junior Holstein Association activities with great success.
This year's Merle Howard winner is a cowman cut out of the same mold as Merle Howard. Windy Knoll View's Justin Burdette described the winner as, "A quiet behind the scenes kid. He is always in the barn. And he is always working with his cows and heifers."
This Penn State junior has an accomplished record in the show ring having garnered numerous Junior All American nominations and All Pennsylvania honors. On Tuesday of this, the 50th World Dairy Expo, Boop exhibited four homebred cows and heifers that earned top three finishes in t
he International Junior Holstein Show. • Heart & Souk JK Dempsey Glitz stood third in the Spring Heifer Class • Heart & Soul JK Brady Georgia stood second in the Fall Heifer Class • Bearing his grandfather's prefix, J & K Vue Windbrook Gigi-ET was the second place Junior Three Year Old. • And anchoring Boop's string was J & K Vue Goldwyn Glamour-ET, the winning 150,000 Lifetime Production Cow. That cow just scored Excellent 96 and previously earned Supreme Champion honors at the 2014 All American Dairy Show in Harrisburg, Pennsylvania. Boop is a rising star in the dairy industry. He competed nationally in both Dairy Jeopardy and Dairy Bowl finishing as high as third at the national finals. At the 2016 National Holstein Convention he earned second place honors in the highly competitive Dairy Knowledge Competition that serves to seed team for Dairy Bowl. He also was named a Young Distinguished Junior Holstein Member. Boop also serves as an officer in the Pennsylvania Junior Holstein Association. Ken Rainey, Executive Director of the Pennsylvania Holstein Association describes our winner as a "A quiet-, effective-, and lead-by-example leader . . . when he does speak, it is definitely worth listening." Boop is the son of Doug and Jen Boop of Heart and Soul Farm, Millmont, Pennsylvania. He has one brother, Matthew. He is currently a junior at Penn State majoring in animal science.
Previous award winners of the Merle Howard Award include: 2004, Robert Teixeira, Turlock, Calif.; 2005, Matthew Mitchell, Lafollette, Tenn.; 2006, Greta Koebel, Three Oaks, Mich.; 2007, Brandon Ferry, Hilbert, Wis.; 2008, Kelly Lee Reynolds, Corfu, N.Y.; 2009 Kyle Natzke, Fond du Lac, Wis.; 2010 Stephanie Aves, Popular Grove, Ill.; 2011 Karen Anderson, Lester Prairie, Minn.; 2012 Cy Conard, Sharon Springs, N.Y.; 2013, Cassy Krull, Lake Mills, Wis.; 2014, Jade Jensen, New Richmond, Wis.; and 2015, Jared Dueppengiesser, Perry, New York
Merle Howard was a respected dairy industry pioneer. Winner of the 1954 Klussendorf Award, Howard was a herd manager, Holstein classifier and later a sales and export businessman. Serving on the first National Dairy Shrine Board, he became one of only nine people to receive the 4-E Award for outstanding service.
---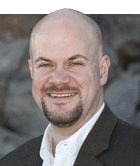 Corey Geiger




The author is the managing editor, and he brings 19 years of industry leadership to our readers overseeing all editorial content and production of the magazine. His degree from the University of Wisconsin-Madison combined dairy science and agricultural economics.