"So, how did it feel marrying into a farm family?" is a question I often get asked as a young female dairy farmer. My response "Actually, I am the next generation of this farm family, and my husband is the one who married into this farm."
That typically leads to the standard next question: "Oh, so what farming background does your husband have?" I always enjoy the reaction when my answer is "None!"
My husband, Ben, and I just celebrated our tenth wedding anniversary, and the introductory conversation is one we've both had many times over the past decade. We often joke that he had no idea what he was getting into, and honestly, he didn't. But Ben's willingness to jump in with two feet and commit to a life not only with me but with the farm laid the ground work for his wanting to learn all that he could over the last decade.
I feel in the dairy industry that we have a preconceived notion that in order to be a successful dairy farmer you have to come from a long line of dairy farmers. Sure there is value in all that tradition that is passed down. But an individual with drive and a desire to be part of the industry has just as much of a place.
Also, an outside point of view can bring fresh insights to all areas of an operation. The individual coming in from the outside often has unique questions and thoughts. This can lead to areas of improvement that maybe haven't been given much attention in the past.
While I am not asking you to make marriage vows of commitment to all those without a farm background, I am urging you to give them a chance. If they have the drive and want to enter into this industry, consider how your support could benefit them for the rest of their life. Whether it's youth, a young adult, or maybe even an adult who feels they missed their calling, those without a farm background can in fact benefit those of us who have dairy generations deep in our blood.
---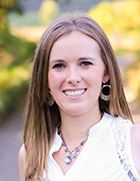 The author is a third-generation dairy farmer from Oregon where she farms in partnership with her husband and parents. As a mother of two young boys who round out the family run operation as micro managers, Darleen blogs about the three generations of her family working together at Guernsey Dairy Mama. Abiqua Acres Mann's Guernsey Dairy is currently home to 90 registered Guernseys and is in the process of transitioning to a robotic milking system.
---
Join us for our next webinar on August 14, 2017:
"Driving dry matter intake on dairy farms
"
Join us for "Driving dry matter intake on dairy farms" as Mike Hutjens, University of Illinois, presents on Monday, August 14, at noon (Central time).



Dry matters intakes continue to be a leading contributor to calf growth, dry cow health, and lactating cow productivity. Hutjens will delve into the dry matter intake guidelines, including risks and rewards related to metabolic disorders, fertility, and milk production. The webinar is sponsored by Diamond V.