The Supreme Champion ceremony began with a team of Clydesdales pulling the seven Allen Hetts Memorial Trophies in the back of the wagon and circling the arena. Each award was placed on the covered shavings to signify the location where each breed's Grand Champion would stand for the announcement of the Supreme Champion of the 2017 World Dairy Expo.
There was much anticipation as the Reserve Supreme Champion name was announced, "The Jersey!" Musquie Iatola Martha-ET was also last year's Supreme Champion and three-time International Jersey Show Grand Champion for MilkSource Genetics of Kaukauna, Wis.
The spotlight circled as the lights fell on the Supreme Champion, "The Holstein!" as it was announced. Rosiers Blexy Goldwyn-ET was tapped as her breed champion just a few hours earlier for Budjon Farms (Tom, Kelli, and John Cull, Wis.); Peter and Lyn Vail, N.Y.; Tim and Sharyn Abbott, Vt.; Hank and Carolyn Van Exel, Calif.; and Clark and Lois Woodmansee, Conn. Blexy is housed at Budjon in Lomira, Wis.
The other five Grand Champions in contention were:
Ayrshire: Palmyra Berkely P Ruth-ET, exhibited by Evan Creek, Palmyra Ayrshires, Hagerstown, Md.
Brown Swiss: Top Acres Supreme Wizard-ET, bred and exhibited by Wayne Sliker of Paris, Ohio
Guernsey: Springhill Mentor Jazzy-ET, bred and exhibited by Springhill of Big Prairie, Ohio
Milking Shorthorn: Eichlers MD Blanche-ET, exhibited by Peter Vail, Copake, N.Y., and Hillpoint Partners, Cross Plains, Wis.
Red and White: Meadow Green Abso Fanny-Red Triple-T Holsteins, Mike Berry, Frank and Carol Borba, and Frank and Diane Borba, North Lewisburg, Ohio.
The upcoming October 25, 2017 issue of Hoard's Dairyman will feature the Grand Champions of the seven breed shows at World Dairy Expo. Each breed champion will grace a cover and issues will be distributed at random to readers around the globe. Will you receive the copy with your favorite breed or maybe the Supreme Champion? Look for your issue later this month with full World Dairy Expo coverage.
To see the list of past Supreme Champions of World Dairy Expo, click the link.
World Dairy Expo has also provided a video of the ceremony, which is featured below.

---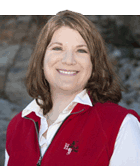 Patti Hurtgen
The author is the online media manager and is responsible for the website, webinars, and social media. A graduate of Modesto Junior College and Fresno State, she was raised on a California dairy and frequently blogs on youth programs and consumer issues.