Any doubt that the U.S. is once and for all a major player in global dairy exports can be put to rest by its record achievements in 2010. According to the U.S. Dairy Export Council:
• Total milk solids exports were 3.04 billion pounds, up 40 percent from 2009.
• Total export value was $3.71 billion, up 63 percent.
• Export volume (total solids basis) was 12.8 percent of all milk production, up 38 percent.
• All-time records were set for exports of nonfat dry milk/skim milk powders, dry whey and cheese.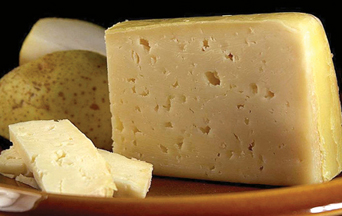 The 2010 totals pushed U.S. export volume well past the old record of 11 percent of milk production equivalent set in 2008. Onset of the global recession cut U.S. dairy exports to 9.3 percent of total production in 2009.
How significant is 12.8 percent of U.S. milk production being sold as exports? Consider that Wisconsin, the nation's No. 2 dairy state, accounts for 13.5 percent of total production. Idaho and New York, which are No. 3 and No. 4, together account for 13.2 percent.
The combination of declining global dairy product supplies and recovering economies has pushed up prices that, combined with continued weakness of the dollar, U.S. dairy product quality, and delivery reliability, has resulted in great opportunity for American products. The U.S. is not the world's lowest cost supplier, but it doesn't need to be to find plenty of buyers.
As the U.S. continues to emerge as a top dairy product exporter – it probably passed Australia in 2010 to move into third place – dairies' perspective about who they are producing for needs to change, especially in the West. Today it is almost likely that dried milk products made in California or Washington are being used by customers in the Philippines or Indonesia.