American farmers have an incredible ability to plant corn once favorable weather conditions exist. In Iowa, corn planting progressed from 8 to 69 percent in just seven days. That represented by far the largest gain in planting based on the May 9 Crop Progress report released by USDA. And, for those looking to buy corn, it comes as welcome news since Iowa leads the nation in corn production. Nebraska came in second for the planting progress since May 2, moving from 15 to 57 percent planted on May 9. The pair of top three corn states are now near the five-year average for planting progress.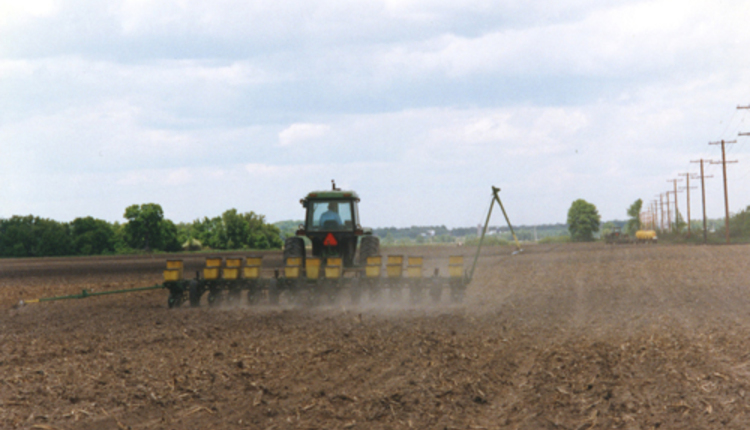 Other states aren't fairing as well. In Illinois, only 34 percent of the corn crop is planted. While up from last week's 10 percent, it is still well off the five-year average of 62 percent for the second largest corn-producing state. Fourth-ranked Minnesota now has 28 percent of its crop planted, compared to a 65 percent five-year average.
Cool, wet conditions still prevail in Indiana and Ohio. Both states have less then 5 percent planted compared to a five-year average of 49 to 54 percent. Last year, these eastern Corn Belt states had three-quarters of their crop planted. Lastly, some progress was made in Wisconsin. The Badger State has 16 percent of its crop planted, compared to a 45 percent five-year average. Nationally, 40 percent of the corn crop has been planted.
To read more about the nation's planting season, download USDA's May 9 Crop Progress Report.
Click here