Thanksgiving is always one of my favorites holidays. It's a time to gather with family and friends, enjoy delicious food, and really take the time to be thankful for all that we have. This year has left me feeling a little defeated and unprepared to face Christmas — a season of cheer and merriment.
I am especially dreading the thought of shopping and trying to scrounge up presents for loved ones on a budget already stretched too thin. I think the top of our Christmas lists all look rather similar this year. We could all easily ask for better milk prices!
But instead of focusing on the negatives, consider extending the season of thankfulness. So let's add to our lists the nonmaterial things that really make this dairy farming lifestyle worth it.
Here are a few of mine: family, beautiful bovines, barnyard views, heifer calves, sunrises and sunsets, the next generation, green pastures, full milk tanks, healthy crops, and feed lane basketball games.
I could definitely go on, but I think that gets my point across. We already have so much that so many will never get to experience in their life. So choose cheer and merriment this season. And feel no shame in adding the splurge item of a new pair of non-leaking boots to your list!
---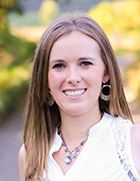 The author is a third-generation dairy farmer from Oregon where she farms in partnership with her husband and parents. As a mother of two young boys who round out the family-run operation as micro managers, Darleen blogs about the three generations of her family working together at Guernsey Dairy Mama. Abiqua Acres Mann's Guernsey Dairy is currently home to 90 registered Guernseys and transitioned to a robotic milking system in 2017.