It's fun to watch your children's interests develop as they grow. They each dive into areas that spark that enjoyment in life. As unique and individual as we all are, it's that pursuit of our areas of interest that lead us to build skills.
Our oldest son is the animal lover, whereas our middle boy is very mechanically minded. He wants to build, fix, and use every tool in sight. In the long term, it will be exciting to see if those areas of interest turn into careers, whether on or off the farm.
So how do we embrace our children's interests while keeping their futures in mind? We as the parents of farm kids are definitely in amazing positions to raise the next generation of the workforce. There is no better teacher in any interest than a dairy farm, and I truly believe that farm kids are the best equipped for any job they want to take on.
Coupled with helping our kids best pursue their interests will be understanding how the jobs of this next generation change. Automation has certainly already changed many areas of dairy farming. Technology has touched all industries across the board. And there seems to be countless reports of how there aren't enough workers to fill many trades jobs. If automation replaces many jobs, to where will the workforce shift?
Regardless of what the future holds for the next generation, we put little hands to work on our farms knowing that the skills they are learning firsthand will be needed in any job.
---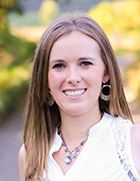 The author is a third-generation dairy farmer from Oregon where she farms in partnership with her husband and parents. As a mother of two young boys who round out the family-run operation as micro managers, Darleen blogs about the three generations of her family working together at Guernsey Dairy Mama. Abiqua Acres Mann's Guernsey Dairy is currently home to 90 registered Guernseys and transitioned to a robotic milking system in 2017.