We live in the day and age of social media. Something that was just getting started a decade ago, is now a major part of our daily lives. So much so, that the average person spends almost 2 two hours interacting with their chosen social platforms – — 60 percent of that time is on a mobile device
I bet you even followed this link from your Facebook app on your phone. Am I right? Social media has gifted us an amazing tool to share our story with the consumers that are so disconnected from our way of life. We are able to open the barn doors and give them a glimpse of our lives based on what we choose to post to social media.
But the real gift that social media has given farmers, is connections. Let's be honest, farming can feel very isolating and lonely. While we have lots of real life connections we see on a regular basis through industry individuals, we also can find ourselves not actually getting out very often. Where I live, I don't have great cell signal, so even making a phone call sometimes can be difficult to fit in the schedule.
For that reason, I've come to appreciate the groups I can turn to on social media. Having like-minded individuals that I can access easily for advice, understanding, and even problem solving. Those people range from dairy moms who understand the trials of raising a family and farming to breed specific groups. There really is a group for everyone, or the platform can even just serve as a place to stay connected with friends and fellow farmers from across the country and world.
Social media gets its fair share of criticism. And there are plenty of aspects of this technology in our life that are less then amazing. But as the hardships continue to come, I am appreciating being able to make connections through social media. It makes a difference knowing your not weathering the storm alone.
---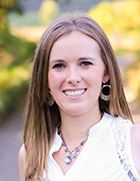 The author is a third-generation dairy farmer from Oregon where she farms in partnership with her husband and parents. As a mother of two young boys who round out the family-run operation as micro managers, Darleen blogs about the three generations of her family working together at Guernsey Dairy Mama. Abiqua Acres Mann's Guernsey Dairy is currently home to 90 registered Guernseys and transitioned to a robotic milking system in 2017.