It doesn't really feel like spring has truly arrived yet. Here in the Northwest, we just enjoyed one of the wettest weeks of weather in a long time, while the Midwest and East dealt with yet another dose of snow. That being said, the calendar tells me we are already halfway through April, which means the arrival of spring tour season is fast upon us.
We do quite a few tours every year, and while opening up the barn doors for a tour can feel like a lot of work sometimes, we have found it to be a good opportunity to share our farm and our lives.
I also appreciate the extra incentive to really dig into spring cleaning. It gives me the motivation I need to tidy up those areas that just don't get done during winter weather.
When getting our farm ready for tours to the public, I try to take a look at things with fresh eyes. I often ask myself, "What would not be appealing to me if I didn't have a farm background? What might be confusing to people not familiar with dairy?" Making a good impression can have lasting effects.
Even if you don't open your farm to tours, spring is a good time to think about the appearance of your farm from the road. Does it leave a good impression and instill confidence in consumers of the quality product you are producing?
Spring can be a very busy time of year and some tasks like spring cleaning can get pushed down to the very end of the to-do list. Try to find some time this season to complete those tasks that not only keep your farm looking clean, but help it run smoother, too.
---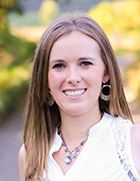 The author is a third-generation dairy farmer from Oregon where she farms in partnership with her husband and parents. As a mother of two young boys who round out the family-run operation as micro managers, Darleen blogs about the three generations of her family working together at Guernsey Dairy Mama. Abiqua Acres Mann's Guernsey Dairy is currently home to 90 registered Guernseys and transitioned to a robotic milking system in 2017.