Last week, I was in one of our manufacturing plants changing a line over and one of the men, who was very much my senior, mentioned as he worked next to me that I was "tough." I thanked him for what I consider to be a compliment and then smiled to myself as I figured that he probably had no idea what a tough woman was. I know so many dairy women much tougher than I, and I'm thankful to have them as examples in my life.
One day years ago, a family friend was on the farm and saw the truck and trailer being swiftly and perfectly backed into a tight space. That friend's jaw dropped when out hopped my mom from the driver's seat, and the individual couldn't help but let her know it was impressive. With or without an audience, my mom didn't aim to impress. She just needed to get the work done.
At our farm, one of the areas my mom has always managed is calf care. Her example was that we didn't need to wait for help to move a calf, we were strong enough to cradle one and move it on our own. Calves are fast, and you would quickly learn the hard way if you tried to guide it instead of carry it. If you had a little farther to go than you could manage, a gentle ride in the truck bed could make it work. You just figured it out and used your resources. Strength and independence were the natural result of farm chores and responsibilities.
My mom is not a unique example of a dairy woman; she is the norm. I've been to more farms than I can count, and I cannot recall a single one where the wife wasn't working right alongside her husband.
Many of these women work off of the farm as well. Raising children and maintaining households are done in partnership, too. This precedent is a far more important lesson than any article or book can teach one's children. As Mother's Day is upon us, I want to thank my mom and all dairy moms for the examples they set and selfless lives they lead. They are indeed the tough ones and the best role models young girls and women could ask for.
---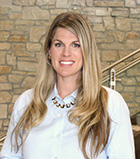 Erin Massey is the product development manager at Prairie Farms, a farmer-owned cooperative based in Edwardsville, Illinois. She is responsible for overseeing all aspects of the development process, from concept to commercialization. Erin grew up on a Florida dairy farm and has a deep-rooted passion to invigorate the dairy industry. Erin earned a bachelor's degree in chemical engineering from the University of South Florida. Her personal mantra is "Be Bold."
---
Join us on May 13 for our upcoming webinar "Focusing on fresh cow strategies" presented by Mike Hutjens, University of Illinois. Sponsored by Zinpro Performance Minerals.
The webinar will feature nutrient transitioning between close-up, fresh cow, and high-producing cow rations. Considerations include fresh cow pen duration, small herd strategies, and fresh cow comfort. Amino acid supplementation, fatty acid additions, and metabolic disorders will be covered.