The internet is saturated with articles about time, money, and happiness. Throw in additional hot topics like health and fitness, and you've covered the "how-to" gamut. I will admit I share an interest in these topics and honestly have picked up some beneficial tips here and there. One topic that seems to be overlooked or underestimated, though, is the power of human connection. It doesn't take much time, it costs nothing, and its impact is a lasting impression of support and unity.
I enjoy telling strangers "Good Morning" as I pass them and make eye contact. I've learned from others how doing the same to me brings a natural smile to my face instead of the awkward feeling of the alternative's hushed glance away. It feels good to be acknowledged, even if it's just for being another person in the hallway. You will always have something in common with others, and the sayings are true that you never know who needs a reason to smile today.
Last week, Holstein Association USA held its national convention in Appleton, Wis. For many dairy farmers, this annual trip serves as their vacation. As we all know, getting someone to cover milking and getting away from the farm is no spontaneous activity. With the financial state of the industry, it's an even more challenging feat. Yet over 1,000 farmers gathered to be side-by-side. Everywhere I turned old friends and new greeted each other and warm smiles covered their faces. Everyone knows that times are tough, and the reminder that no one is struggling alone brings comfort and boosts hope. The energy of togetherness flooded the gathering spaces.
Likewise, junior members embraced the power of connection as I witnessed so many youths from various states laughing and gathering. Even those that traveled alone with their parents rather than teams were reached out to and included, no one sat or stood as an outlier. To see these young people notice and care about new friends was heartwarming. Friendships were made that will last through adulthood. The motivation and passion in the Juniors as individuals was impressive, and seeing them all together was even more uplifting and exciting.
While topics like mental health and depression may be difficult or uncomfortable to discuss, remember the power of a smile, a hug, a text message, or a phone call. These simple acts can be the support someone is needing that day. Similarly, I encourage you to make that extra effort to attend events and opportunities to be surrounded by others. Even if it's just church on Sunday or the local county fair. Farming can sometimes be lonely, but you are never doing it alone.
---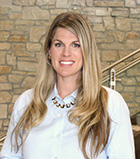 Erin Massey is the product development manager at Prairie Farms, a farmer-owned cooperative based in Edwardsville, Illinois. She is responsible for overseeing all aspects of the development process, from concept to commercialization. Erin grew up on a Florida dairy farm and has a deep-rooted passion to invigorate the dairy industry. Erin earned a bachelor's degree in chemical engineering from the University of South Florida. Her personal mantra is "Be Bold."