In this dairy farming life, it's easy for the days to blur together and the weeks quickly disappear. The years somehow pass in the blink of an eye.
I think that makes it all the more important to pause and appreciate those milestones that are worth celebrating in life. We are taking the time to do just that this week as my parents celebrate their 40th wedding anniversary. It doesn't happen often enough with our schedules, but we were happy to get them off the farm for a few days.
The farm is where those traits that help a marriage endure are most highlighted. As my parents have worked side by side through the years, I've been privileged to observe their bond. Dedication is the trait that comes to mind first, to not only each other but this lifestyle. Probably the second one I think of is their perseverance through the good and the bad.
But the dairy farm is also where the greatest challenges confront a marriage. With every aspect so intertwined in our lives, Lord knows, the challenges are plenty. At the end of the day, it's finding that dedication, perseverance, and love that gets you through each day.
I'm thankful for the example my parents have set. In this industry, there are many amazing examples of strong marriages despite all that encompasses this lifestyle. The strength of character of those who choose to walk beside us deserves to be commended.
And those special milestones deserve the celebration.
---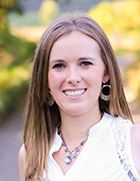 The author is a third-generation dairy farmer from Oregon where she farms in partnership with her husband and parents. As a mother of three young boys who round out the family-run operation as micro managers, Darleen blogs about the three generations of her family working together at Guernsey Dairy Mama. Abi-qua Acres Mann's Guernsey Dairy is currently home to 90 registered Guernseys and transitioned to a robotic milking system in 2017.