A police report news blurb I saw a couple of weeks ago left me chuckling. A high-speed pursuit of a stolen vehicle ended at a dairy farm when the suspects managed to drive into the manure lagoon. They had a very messy walk of shame back to the officers who were waiting on dry land.
The story came up in a conversation at a recent dairy meeting I attended. It got a good laugh about karma from everyone and also brought out all the wacky and bizarre stories of happenings on our own farms.
It seemed everyone had something to share. And it left me wondering why dairy farms seem to be a magnet for odd mischief and mayhem.
Compared to many of the farmers, I was very appreciative that our farm does not sit on a main road. That seemed to add to the "fun" stories. We are luckily very secluded, and I appreciate that about our location, but I still had the odd driver story to share from several years back.
A small car came flying up our driveway in the middle of the day. Taking the milk truck turn around, it went straight through the hot wire and on to the milking cow slab. Luckily, they didn't hit any cows or the barn, and they stopped before going through the wooden fence on the other side. Obviously realizing they weren't where they expected to be, they put it in reverse just as quickly and left the way they came.
It all happened very fast, and we were glad there was no damage to anyone or anything. And we were right there to get the fence back up before the whole herd got out. We did notify the sheriff, guessing the driver very well might have been intoxicated. It was all just one of those bizarre things to shake our heads at after the fact.
Does your farm have one of those stories? We'd love to hear it!
---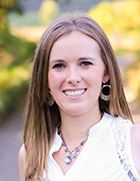 The author is a third-generation dairy farmer from Oregon where she farms in partnership with her husband and parents. As a mother of three young boys who round out the family-run operation as micro managers, Darleen blogs about the three generations of her family working together at Guernsey Dairy Mama. Abiqua Acres Mann's Guernsey Dairy is currently home to 90 registered Guernseys and transitioned to a robotic milking system in 2017.