There is no doubt many of us in the dairy industry were ready to see 2019 in the rear view. A new year and new decade feels like a welcome start to hopefully a much better 365 days, but the change of calendar is really just a day's difference.
It's how we carry our mindset into the new year that really matters. Even the smallest things allow us to feel like we can have a fresh start. And that might look different for each of us and our own goals and dreams for 2020.
I've never really been one for the traditional New Year's resolutions. But no matter what system works best for you, I think it's is great to look forward at the next year and have a plan of action for yourself and your farm.
That might be as simple as laying out important dates on the calendar, or maybe it's digging a little deeper and prioritizing projects that you're hoping to get done around the farm. Maybe it's even setting some bigger goals for the long term like improving production or pregnancy rates.
While it might just be a date change, the new year really does feel like it opens the door to new possibilities. Are you setting some goals for yourself or your farm this year or into the new decade? I'd love to hear about them. Wishing you all a very Happy New Year!
---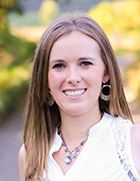 The author is a third-generation dairy farmer from Oregon where she farms in partnership with her husband and parents. As a mother of two young boys who round out the family-run operation as micro managers, Darleen blogs about the three generations of her family working together at Guernsey Dairy Mama. Abi-qua Acres Mann's Guernsey Dairy is currently home to 90 registered Guernseys and transitioned to a robotic milking system in 2017.