In life's priority list, it can be easy to get wrapped up in what society says we should be doing. Jump on any social network and you can see a ton of advice. Make enough time for personal pursuits; be sure you're spending quality time together as a family; find the right balance between work and life.
Well, as dairy farmers, our work is more than all-occupying at times. So, I always get a good laugh at social media's advice. Honestly, all of those "standards" of what we should be doing are hard to achieve when living a farm life. But this year, as we pondered the new year, we wanted one of our priorities to be family time.
When the to-do list is a million miles long, it can be easy to count the time spent working together as family time. Don't get me wrong, I truly think that is one of the greatest parts of the dairy lifestyle, but I also think it is important to take a break together every once in a while.
My husband is still working a job off the farm, so our weekends are crammed with trying to catch up on things around the house and farm. Guess what? The to-do list will never get done! So this year, we discussed making it a priority to take even just the tiniest amount of time together as a family.
We did just that this past weekend for the first time in forever. We made a big breakfast and actually took the time to enjoy it before heading out to finish morning chores. Then we came back into the house to enjoy a couple games of Uno. The laughter, fun, and just the opportunity to take a break in general were just what we needed.
When the farm's never-ending to-do list looms, it can be so hard to take the time to do what you want to do. Setting those priorities and making them happen are equally important! What are your simple ways to make family time a priority?
---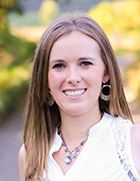 The author is a third-generation dairy farmer from Oregon where she farms in partnership with her husband and parents. As a mother of two young boys who round out the family-run operation as micro managers, Darleen blogs about the three generations of her family working together at Guernsey Dairy Mama. Abiqua Acres Mann's Guernsey Dairy is currently home to 90 registered Guernseys and transitioned to a robotic milking system in 2017.