When fun shenanigans, team camaraderie, and years of dedicated work come together, it has the ability to cement lifelong friendships and a lifestyle you can't ignore.
I spent nine years as an extremely involved member of Fayette County 4-H in Iowa, particularly as a member of the Windsor Sparkplugs 4-H Club. (I never get over the uniqueness and hilarity of 4-H club names — they always make me smile.) More recently, I even spent a few years working as a county 4-H coordinator, giving back to the organization that gave me so much as a kid.
There is quite an array of organizations for youth to be involved in throughout the nation, and 4-H is one of many that I adore. Since National 4-H Week was just celebrated last week (October 4 to 10), I thought I'd reminisce about my 4-H experience and how it propelled me even further in my love for dairy.
As a proud 4-H member, I attended conferences, learned through project workshops, exhibited projects in nearly every non-livestock and livestock project area at the county fair, served as a club officer, gained leadership as a county 4-H council member, completed community service projects, and competed in specialty groups. Oh, and I gained mentors and friends that are still some of my closest relationships today. Looking back, the friendships and skills I acquired throughout my 4-H member and professional careers are what I cherish most.
One 4-H memory I'm reminded of every single year is my nine years spent on our county's 4-H dairy quiz bowl and dairy cattle judging teams. My home county has strong teams in both these areas, and I learned so much through these experiences that I apply to my role on our family dairy farm today.
As a 4-H dairy quiz bowl member, I spent most Friday nights learning about dairy — from acronyms, nutrition, and breed characteristics to dairy products, people in history, and diseases. As a 10-year-old, I could quickly tell you BSE stood for Bovine Spongiform Encephalopathy (or Mad Cow Disease). I learned every way a cow shows signs of estrus (or heat) and the exact body temperature a cow (101.5°F) or calf (102.5°F) should be.
While all that knowledge comes in handy daily when managing a dairy herd, I mostly remember the fun that was had and the friendships formed during those long Friday nights of studying, taking written dairy knowledge tests, and hitting the buzzer to answer questions. Our teams spent months each year preparing for our State 4-H Dairy Quiz Bowl competition.
I even skipped several days of my college freshman year to travel to the North American International Livestock Exposition in Louisville, Ky., to compete with my team of four teenage girls at the national level. While we ended up tying for fifth place nationally (not quite what we were aiming for), I can promise you that our team had the most fun of anyone there.
We traveled to Louisville in a 12-passenger van with window paint like you wouldn't believe, and we walked into the competition room wearing matching hats and camouflage shirts. While other competing teams wore polos, our wardrobe was a spontaneous solution we put together the day before competition due to our own polos being destroyed in a fire at the local business that embroidered them.
As it turns out, those zany outfits we called uniforms, and the long drive full of bonding with my teammates, coach, and chaperone (my mom), are what I remember most. Those are the pictures that flood me with memories and warm my heart every time I see them.
All those friendships, mentors, and dairy knowledge are thanks to one organization — 4-H. I owe so much to the 4-H program and cannot encourage others enough to get involved. Whether your passion is dairy, swine, photography, archery, baking, or anything in between, 4-H is a great way to learn more about what interests you, gain mentors, and build lifelong friendships.
---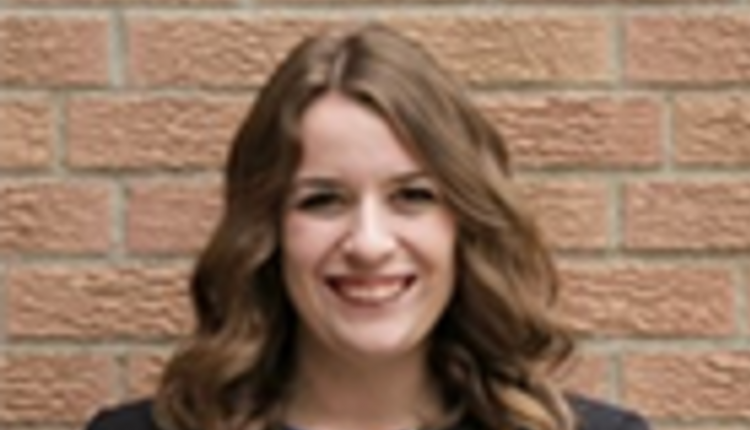 The author dairy farms with her parents and brother near Hawkeye, Iowa. The family milks approximately 300 head of grade Holstein cows at Windsor Valley Dairy LLC — split half and half between a double-eight parallel milking parlor and two robotic milking units. In the spring of 2020, Molly decided to take a leap and fully embrace her love for the industry by returning full time to her family's dairy.