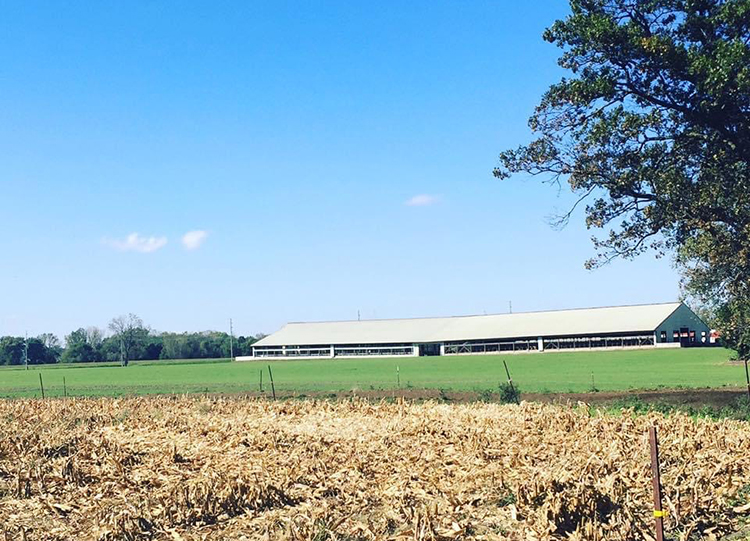 As a farm mom and wife, you get pretty good about waiting, or at least I have.
I remember the days of my late mother waiting in her Lincoln Town Car, sipping Coca-Cola and listening to NPR on the radio. She always arrived early. Let me just say, us kids knew we better be ready to be picked up and not keep her waiting, but she did wait, always.
And she always waited on my father, hand and foot. She waited on the late night calls to help train a fresh heifer in the parlor. She waited to help with whatever project was lined up for the day. Now, this is me. I attempt to arrive early, just to wait.
Then there was my father, who was never in a big hurry. He would tell us girls that he had some cattle to move and would need help. So, we would gather, just to wait on him. He would say, "Let's have a cup of coffee and talk about our game plan first."
I remember my father having to pick us girls up at school one time, and we waited and waited and waited. I dug in my pants pocket to find a quarter and called mom on the pay phone to tell her that dad hadn't arrived yet. You could hear the sound of irritation in her voice through the airwaves, and she sternly replied, "He'll be there soon." She then called the feed store to see if Bob was there, and he was, drinking coffee and catching up with the owners who were family friends.
And now, I wait on Scott. I wait for him to finish harvesting one field, so I can give him a ride back to another field to pick up a semitruck. I wait on him to finish mixing feed, so the kids and I can help sort and vaccinate heifers. I wait on dinner and it goes cold, just to be warmed up hours later.
Many times I grow impatient, but I feel through the years that I have learned to be more patient. I think farming teaches you that. Farmers have to be patient to get the crops in, and they patiently wait as they grow. We wait on cows to calve and wait to get a heifer out of our beloved 92-point cow.
When we have somewhere to go, I sometimes fib about what time we have to be there. But Scott has caught on to my scheme and smiles when he says, "Really K, what time do we have to be there?"
Oh my friends, we are in the hurry up and wait chapter of life, or at least I am. How many of you can relate?
---

Karen Bohnert is a second-generation dairy farmer, born and raised on her family dairy in Oregon and moved east after graduating from Oregon State Univer-sity. Karen and her husband work in partnership with family, and they along with their three children live and work on the family's 500 Jersey cow dairy in East Moline, Ill. Karen's pride and love for dairy could fill a barn, and she actively promotes dairy anyway she can.