My parents sold their milking cows a few weeks ago. It was actually just a few days before my family was headed to visit them for spring break. I knew it would eventually happen, but that didn't make it any easier. If you ask my dad, he'll tell you quite simply that his feed bill kept going up and his milk check kept going down. As he neared 70 years old, it just wasn't worth the heartache anymore. My younger sister is getting married in a few weeks, and he wanted to be able to attend her wedding without getting a call that someone didn't show up to work or that something had broken down. He wanted a chance to take a breath, and the only way he saw to do that was to get out.
I explained to my seven-year-old that Poppa had sold the cows, and of course he had many questions. First, he wanted to know what would happen to the cats (which he had named Goosebump and Johnny Cash, among others). I told him that Poppa still had the land and some heifers and bulls; he just didn't have any milking cows anymore. The cats would still be taken care of! Reassured, he asked if we could go to the farm after breakfast. I wasn't ready, but of course I couldn't say no. So, my dad, sister, son, and I hopped in the farm truck for one last ride.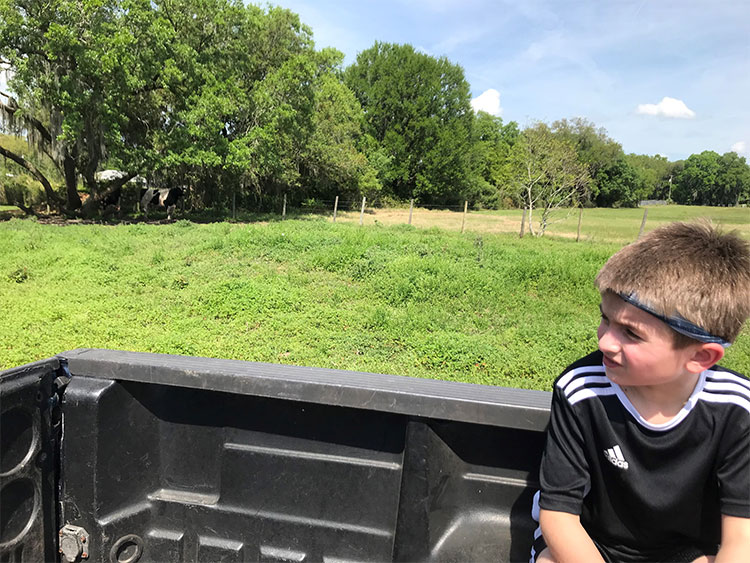 March in Florida is beautiful. The grass is green and lush and the temperatures are ideal. I sat in the bed of the truck with the sun in my face and the wind in my hair. And I let the tears flow. Driving through those pastures conjured up so many memories, even though they now sat mostly empty. This was where I was raised; this was my story. But it would never be the same. It would never be a dairy farm again.
We were supposed to be finding the bulls, and I was pretty sure I'd seen them under the trees in a back corner of the pasture when we first pulled in. But I let my dad keep driving in the other direction. I needed more time. As we drove up and through the pole barns and back, I finally hollered that I knew where the bulls were. We drove to their shady corner, and my son let us know they were named Buffalo Bill and Bullseye. My sister hopped out to look for a four-leaf clover, and then we all climbed back in and drove off.
The emotions still create a lump in my throat just as strong as they did a few weeks ago. The tears still fill my eyes. I haven't yet found my words, but I do know for one thing I am certain: thank you, Mom and Dad, for raising me on H.C. Dairy Farm.
---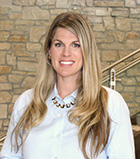 Erin Massey is the product development manager at Prairie Farms, a farmer-owned cooperative based in Edwardsville, Illinois. She is responsible for overseeing all aspects of the development process, from concept to commercialization. Erin grew up on a Florida dairy farm and has a deep-rooted passion to invigorate the dairy industry. Erin earned a bachelor's degree in chemical engineering from the University of South Florida. Her personal mantra is "Be Bold."