As the summer and fall show season winds down for 4-H and other youth dairy exhibitors, the second-most exciting part of the year is now coming into focus.
What's that, you might ask? Of course, it's record book season.
If that's not exactly your definition of exciting, you're probably not alone. Keeping detailed records of a youth project rightfully requires a lot of work, and putting those records together in a way that is organized and thoughtful is a time-consuming task. Growing up, I always enjoyed looking through my record books when they were finally complete with a sense of satisfaction at what I was able to do in my dairy project over the course of the previous year. But it wasn't really until I aged out of junior organizations that I began to recognize the skills that the hours of putting those books together taught me. Knowing how to maintain accurate records is critical in agriculture but also in many aspects of life outside of farming.

Here are three of the top reasons for youth to keep records, according to Farm Credit of the Virginias:
Experience – Simply put, developing a complex project like raising an animal at a young age provides an opportunity to handle details and money that not many young people have. Keeping track of things like inventories, breeding records, events, and even financials can help members learn the value of this information in their project and pave the way for a future in that industry. Even if they follow a different career path than farming, the mindset of being detail-oriented will surely come in handy. Record keeping provides very practical experience, too — I'm sure I'm not the only person that learned how to balance a checkbook thanks to 4-H.
Organization – Likewise, having details to monitor encourages developing organizational skills. Being able to easily access when an animal was treated for an illness or was bred, for example, is necessary to help your project grow and improve. And who hasn't stressed over a required piece of information one year just to vow to keep better track of it for the next?
Responsibility – A project like dairy inherently teaches responsibility for caring about the well-being of something other than yourself. Responsible management also includes keeping accurate records in order to have access to information like an animal's health history and needs, any treatments that require withdrawal periods, or financial transactions brought in or owed to others. Additionally, maintaining records of a project over the years allows a member to set goals for the future and stay accountable in working toward them.

Putting together a record book takes time, effort, and skill from members as well as their parents and leaders. Although it may be stressful at times, remember that these young people are developing knowledge that will benefit them for a lifetime!
---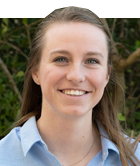 Katelyn Allen joined the Hoard's Dairyman team as the Publications Editor in August 2019 and is now an associate editor. Katelyn is a 2019 graduate of Virginia Tech, where she majored in dairy science and minored in communication. Katelyn grew up on her family's registered Holstein dairy, Glen-Toctin Farm, in Jefferson, Md.