Every Thanksgiving we have so much to be grateful for. I'm thankful for my decision and the opportunity to live the farm family and dairy farming lifestyle. This year, I am especially thankful for the gift of farm dogs.
Last week, we had a bit of a scare when one of our two Great Pyrenees didn't come home from an adventure around the neighborhood. Luckily, she wandered back onto our deck a couple nights later — peering through the glass door to get pet as if nothing had happened (in true dog fashion). The experience has me appreciating the bond we have with our dogs and the life they breath into the farm.
We have always had at least one dog on our family farm, usually two. So, when I moved back to Northeast Iowa to manage our heifer-raising location as part of our dairy operation, my boyfriend and I knew we needed to get our own farm dog. Those who know us and our love for dogs won't be surprised that we left home to pick up one dog and came home with two loving pups to be companions and help watch over our operation.

Farm dogs come in many shapes and forms. Some dogs work to herd livestock. Some sleep with and guard their flock. Some help their owners sort animals for vet work. Some help ward off predators. And others prefer to just watch over the farm from the porch stoop. We have a long history of the last type I mentioned.
Admittedly, our family's farm dogs are used more for companionship than doing actual work. Their presence and company are about all we expect. The most they do is bark in warning of visitors or deer close by. Our family's farm dogs are the official greeters for the vet, nutritionist, milk man, truckers, employees, milk inspector, and all others who make a trip to our dairy.

On our main farm, where my parents live, you can always tell where my mom is by looking for their young hound/lab. Wherever Jax is, odds are that my mom is in the vicinity. At my farm, my dogs are spectators daily when I mix feed and clean out the heifer freestall barn, and they bark for me anytime someone pulls in the driveway. We've had multiple dogs in these roles over the years — all who have been cherished and appreciated.
As dairy farmers, we spend all hours of the day and night caring for our dairy cows — feeding, milking, bedding, and so forth. And, who's always right there watching and offering moments of entertainment? Our loveable, and sometimes comical, farm dogs. Don't forget to give your farm dogs an extra belly rub, treat, or head scratch this Thanksgiving as a thank you for their dutiful companionship and love. They offer so much character to your farm and are the truest best friends.
---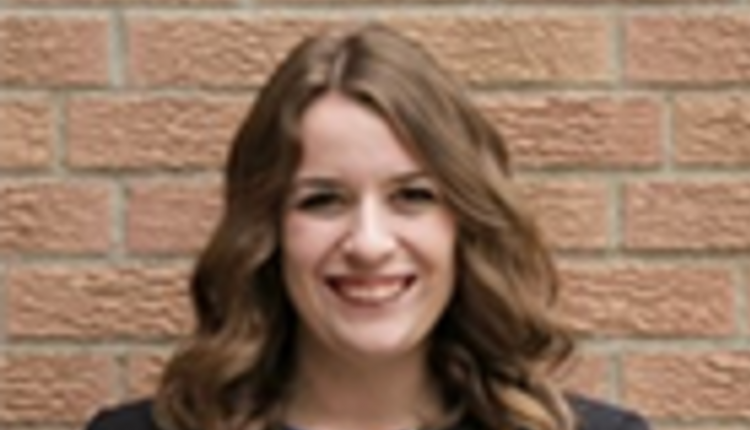 The author dairy farms with her parents and brother near Hawkeye, Iowa. The family milks approximately 300 head of grade Holstein cows at Windsor Valley Dairy LLC — split half and half between a double-eight parallel milking parlor and four robotic milking units. In the spring of 2020, Molly decided to take a leap and fully embrace her love for the industry by returning full time to her family's dairy.