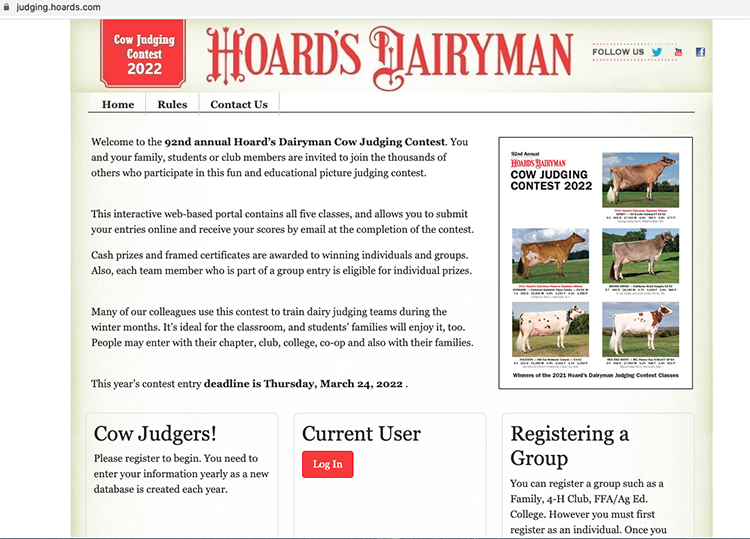 Warm summer days are often the backdrop of special farm kid memories. From training show heifers to picking sweet corn, the break from school is a busy one. And for many 4-H and FFA members with a dairy project, quite a few of those sunny days are spent visiting area farms to practice their eye for dairy judging.
While getting to see cows and dairy friends, judging dairy cattle develops skills in young people that go deeper than simply knowing how to get the job done. Judging alumni know that those practices are valuable to their adult careers because that's where they learned to set priorities, make decisions, and explain their thought processes.
Although the weather isn't yet signifying the start of another judging season, Hoard's Dairyman has just the tool to warm up your skills in preparation for the summer — whether you are a contestant, coach, parent, or just want to be confident in your sideline judging at the county fair. Our annual Cow Judging Contest has kicked off its 92nd year, and we are waiting to receive your entries.

This free contest is open to anyone who wants to practice their judging skills, and you'll get to compete against thousands of other people from all over the country and the world. To make it even more fun, you can discuss the classes with friends and family and enter your placings as a 4-H club, FFA chapter, college team, agribusiness, or family. Group entries also count toward individual entries. Multiple ways of entering means there are multiple ways to win!
The cows you judge are hand-selected by our team and photographed a couple of years in advance to get the best classes possible. They come from high-quality herds around the country, which are kept secret until after all entries have been submitted. The official judges and their placings are revealed about a month after entries are due. If you enjoy a little suspense, this is the competition for you.
Luckily, it's easier than ever before to analyze the cows and submit your placings. The classes appear on the cover of the magazine (with two classes in the February issue!) so that you can analyze the printed copy as close as you want when each issue arrives. You can also make an account at www.judging.hoards.com to see the same pictures and classes without waiting for the magazine — all five classes are available right now. There, you can also enter your placings to receive an email of your scores at the end of the contest. Paper entry blanks are also found in each magazine issue if you wish to mail your placings.

Cash prizes and framed certificates are awarded to winners in each of the categories. If you come out on top, you could be $100 richer! This year's deadline is Thursday, March 24, so be sure to submit your entries either online or by mail before that date. We can only score your placings if you send them in!
---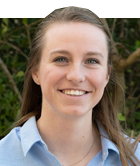 Katelyn Allen joined the Hoard's Dairyman team as the Publications Editor in August 2019 and is now an associate editor. Katelyn is a 2019 graduate of Virginia Tech, where she majored in dairy science and minored in communication. Katelyn grew up on her family's registered Holstein dairy, Glen-Toctin Farm, in Jefferson, Md.