The first month of the year always feels like the planning month. You are setting the course for how you hope the whole year will go. While we can't predict how everything will play out, we can at least make sure we have the important things on the calendar. Having them at least planned out on the calendar gives them a better chance of actually happening.
One of those important items is vacation time. That's right, I'm bringing up the controversial topic of vacation in the dairy industry. Why it's held to such a standard of "not allowed" is beyond me. I fully understand how difficult it can be to arrange. The benefits, though, are worth the hassle of making it happen.

Most of us probably can't pull off an extended stay in the tropics to get fully refreshed like we deserve (and if you can, more power to you!). Even just a change of scenery for one night can be the vacation you need. Our favorite family vacations are quick weekend camping trips.
Just getting off the farm can provide that much needed time to connect as a family on a different level. Farming families are, well, just a little different because we have to work together. A little escape can help nurture those relationships on a different level.

Do you have all those important dates down on the calendar for 2022? Do you have at least one vacation included in those plans? The time we have is valuable enough to make the important things in life a priority.
---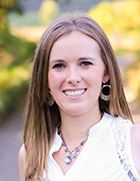 The author is a third-generation dairy farmer from Oregon where she farms in partnership with her husband and parents. As a mother of young sons who round out the family-run operation as micro managers, Darleen blogs about the three generations of her family working together at Guernsey Dairy Mama. Abiqua Acres Mann's Guernsey Dairy is currently home to 90 registered Guernseys and transitioned to a robotic milking system in 2017.