There has been more than a fair share of struggle in the last few years. We are no strangers to the stress and, well, basically plain craziness and unpredictability of the dairy industry. Carrying all that weight on a regular basis gets really heavy.
So, how do you take a load off? What lifts and lightens your spirit? We all deserve more than what is probably within our reach. But I also hope we can still find the joy in those little things that happen right before our eyes on the daily.
We let our ladies back out onto pasture this weekend (I know, I am sorry for all of you still enjoying winter, and I don't mean to gloat). But after some glorious sunshine here in the Northwest, we couldn't resist anymore. It is seriously my favorite day of spring, and just taking in the view of cows on pasture really lifts the weight off.

It's tradition for me to grab some pictures and videos of the cows' excitement getting to go back out. This year, it sparked a good conversation with my boys about why I would want to share that with online followers of our farm. They hadn't really considered how some people don't have the blessing of simply viewing cows and green grass.
It was a good reminder for me as well. When we can still find joy even in just the simple, everyday views around us, we are right where we are supposed to be. And there are so many good views to be found on the farm that help to lighten the spirit.

---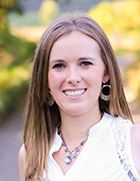 The author is a third-generation dairy farmer from Oregon where she farms in partnership with her husband and parents. As a mother of young sons who round out the family-run operation as micro managers, Darleen blogs about the three generations of her family working together at Guernsey Dairy Mama. Abiqua Acres Mann's Guernsey Dairy is currently home to 90 registered Guernseys and transitioned to a robotic milking system in 2017.