After several years of way less than average rainfall in many regions of the Pacific Northwest, we broke the drought cycle on the western side of the Cascade Mountain range — to the point of having too much rain!
Never in the history of our farm have we had to pull the cows from pasture in June because the ground is too wet. That's our reality this year. We're feeling like the extremes have come full circle after praying for rain through the wildfire threats of 2020 and heat domes of 2021.
But the situation for our farm is a better picture than what many in our region are facing. A lot of farms have not only run out of feed but also struggled to get spring crops harvested. Some are pushing the schedule to a disaster point if corn can't get in the ground.
In a year when all input costs are skyrocketing, extra weather challenges were the last thing that anyone needed. As we face too much rain, many badly need any kind of moisture or are facing extreme heat indexes and crazy storms.
Summer is officially here, and it finally looks like the sunshine will make an extended appearance in the Pacific Northwest. Our extended forecast actually holds multiple clear days. It will be pedal to the metal to catch up on lost time. We'll be enduring through hardships as farmers always do.
---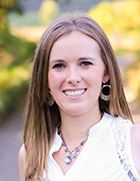 The author is a third-generation dairy farmer from Oregon where she farms in partnership with her husband and parents. As a mother of young sons who round out the family-run operation as micro managers, Darleen blogs about the three generations of her family working together at Guernsey Dairy Mama. Abiqua Acres Mann's Guernsey Dairy is currently home to 90 registered Guernseys and transitioned to a robotic milking system in 2017.