The hustle and bustle of the busy summer season can weigh heavy. Well, really, every season for the last few years has felt heavy. There's been an extra layer of stress and worry that just can't be shook.
There's no denying the dairy industry is changing through this episode of hardship. Difficult discussions are taking place at so many farm kitchen tables. It's not easy to ignore the news surrounding so many in every region as more make the hardest decision.
When it all feels like doom and gloom, it's easy to miss the simple joys this life provides. We had family visiting recently and, of course, a barn tour is always necessary. The calves are always the most popular. The simple attention they give and the eager finger sucking resulted in eyes alight with wide smiles and happy giggles — all thanks to simplest everyday sight for us dairy farmers.

I see it too in our youth across the country this time of year as they head out to their local fairs, connecting with their animals through their hard work. But they're also sharing that connection with so many people who are simple passing by. You can see the magic that is shared through their passion at the fair barn, leaving a lasting impression.
They say when you can't see that magic anymore, it's time. But it feels so very unfair for those who can still truly see it and are fighting so hard to keep it. There are so many reasons there is still magic in the dairy industry.

---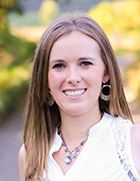 The author is a third-generation dairy farmer from Oregon where she farms in partnership with her husband and parents. As a mother of young sons who round out the family-run operation as micro managers, Darleen blogs about the three generations of her family working together at Guernsey Dairy Mama. Abiqua Acres Mann's Guernsey Dairy is currently home to 90 registered Guernseys and transitioned to a robotic milking system in 2017.