Recently I saw a picture of a 4-H sign that read, "We don't have kids to help raise our livestock. We have livestock to help raise our kids." That really resonates with what I think many farm families feel at their core.
Choosing to dairy farm truly is a lifestyle choice — one that can't be forced but must be chosen freely. Part of our reason to choose to stay farming is because we wanted to raise our children on the farm. We couldn't see raising them any other way.
The farm is raising them up to be capable to conquer all that is put in front of them. Whether they stay on the farm or not, the life skills they develop here will always remain with them. Kids are way more competent than we often give them credit for. Putting "challenges" or daily tasks we know they can accomplish in front of them is a parental win to watch them succeed. Being able to step back and let them do it is hard but so rewarding!
It might just be my favorite thing in this next stage of parenting. It's a type of passing on the torch as they get older and develop their skills into being more than capable to take on jobs on their own. Sharing all that we've learned and turning it over to the next generation is the dream so many of us hold.
The farm challenges of recent years, though, seem to be coming from so many fronts. They also raise the question of whether we want to pass the struggle on. Is this endless cycle of strain really what we want to pass on? Or can we finally find changes to benefit all? That way there is still a farm dream we can pass on to the next generation that will replace us.

---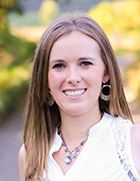 The author is a third-generation dairy farmer from Oregon where she farms in partnership with her husband and parents. As a mother of young sons who round out the family-run operation as micro managers, Darleen blogs about the three generations of her family working together at Guernsey Dairy Mama. Abiqua Acres Mann's Guernsey Dairy is currently home to 90 registered Guernseys and transitioned to a robotic milking system in 2017.