Apart from visiting a farm, there's nothing quite like attending a fair for the general public to witness agriculture up close. There are plenty of animals to see, youth and exhibitors to talk with, and exciting promotions and activities to enjoy that showcase farmers and the foods they produce.
The dairy community can do fair activities very creatively because milk is so versatile and cows are, well, adorable. I've heard of promotions that run the gamut from tried-and-true staples to events that make you wonder where that idea came from . . . and why you maybe didn't think of it first.
A classic education exhibit that connects consumers with dairy cows very intimately is a birthing center. It serves the dual purpose of allowing visitors to witness the miracle of a new life — which may be new for many but happens every day on the farm — while also learning about all the care farmers and veterinarians take with their animals to keep them healthy. It is amazing to see and hear the joy a crowd of consumers has when a healthy calf is born in front of their eyes!
Many fairs have a space where visitors can read agricultural facts, pick up information to take home, or even watch videos about farming and their food. In my home county, one of these exhibits at our fair features a calf of each of the six dairy breeds so fairgoers can learn about where their milk comes from and how valuable it is for their body all in one place.
Beyond education about dairy farming, fairs are a great place to have fun promoting dairy products. What gets people talking about dairy more than sculptures made of butter? Not many things. Some of the amazing butter sculptures made during fair season include the Butter Cow at the Illinois State Fair and the likenesses of the Princess Kay of the Milky Way finalists at the Minnesota State Fair. Princess Kay serves as a goodwill ambassador for the state's dairy farmers and begins her reign by having her image carved into a 90-pound block of butter. The process takes about six hours, says Midwest Dairy.
The Minnesota State Fair also boasts a tradition that dairy farmers everywhere can get behind: the All-You-Can-Drink Milk Stand. Dairy farm families and industry supporters volunteer to serve up unlimited fresh white and chocolate milk to fairgoers for just $2 while talking about dairy products with them.
To get the broader community excited about dairy, American Dairy Association North East and Maryland Farm Bureau Young Farmers host an Undeniably Dairy Shake-Off Milkshake Contest at the Maryland State Fair. In this flavorful event, teams of local news personalities compete to create the tastiest and most unique milkshake.
Of course, there are many delicious ways for visitors to enjoy dairy products at a fair. Maybe they opt for cheese curds, butter on an ear of corn, or a helping of their favorite flavor of ice cream. And there are so many more great dairy promotions out there that encourage consumers to reach for those options. What are your favorite fair's dairy traditions?
---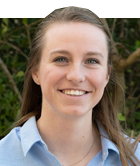 Katelyn Allen
Katelyn Allen joined the Hoard's Dairyman team as the Publications Editor in August 2019 and is now an associate editor. Katelyn is a 2019 graduate of Virginia Tech, where she majored in dairy science and minored in communication. Katelyn grew up on her family's registered Holstein dairy, Glen-Toctin Farm, in Jefferson, Md.