Whether it's the order of crops and fields to harvest or simply getting machinery where it's needed and loads timed out correctly, harvest is essentially a thoughtfully planned symphony in the world of a farmer. While we may not be playing classical music on the radio during those endless days in the tractor cab, fall harvest requires the finesse, discipline, and beautiful harmonies of a finely tuned orchestra.
We wrapped up corn silage chopping on our farm this week, which always makes me appreciate the amount of planning and good timing the task takes. For our fields that are further away, we typically have three people hauling loads, plus my dad in the chopper and my brother in the packing tractor on the bunker silo. On the skinnier gravel roads we're hauling on, we must make sure our tractors meet in spots where we're able to get around each other — whether that's a looped drive, an intersection, or a field driveway. And, when it comes to opening up fields, there can be some tricky maneuvering, vital communication, and delicate timing to find spots to switch chopper boxes and keep everyone moving in harmony.
Similar to a lot of dairy farms, we have a large assortment of crops that are ready for harvest around this time. Between harvesting hay and corn silage, chopping sorghum, making high-moisture corn, and then combining dry corn, Mother Nature plays a big role in the timing of bringing in fall crops. Depending on when each crop was planted, the amount of moisture we received throughout the summer, and the soil types of each field, it's common for multiple crops to be ready for harvest around the same time, as is the case this year as we continue with a drought. Since everything is basically ready at once this year, thoughtful consideration of feed needs, nutritional value, equipment logistics, and so much more come into play in deciding how to organize the quick-paced symphony that is fall harvest.
Now that our corn chopping is complete, we are moving on to filling our high moisture corn bunkers next. Meanwhile, daily cattle chores and milking need to continue as usual, and we must sneak in some time to haul manure here and there until we can turn more of our focus to that task in a few months. Needless to say, it's a busy time on the farm right now, and there's always something that needs to get done. All this can only be accomplished using finely tuned instruments — in the form of our machinery and equipment — as well as a dedicated and hard-working orchestra, in the form of our family and friends.

---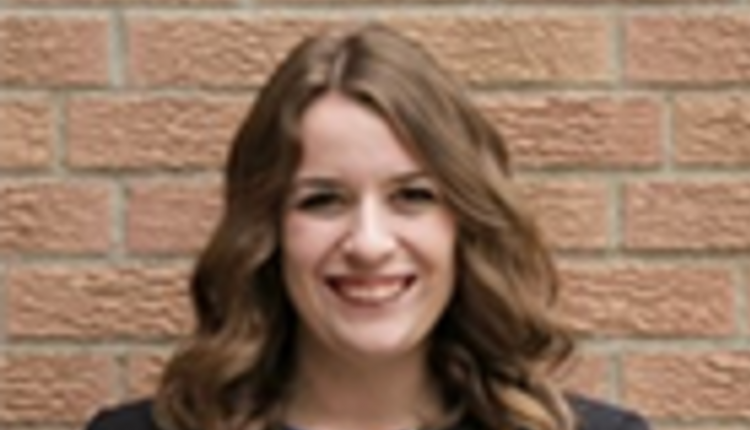 Molly Ihde (Schmitt)
The author dairy farms with her parents and brother near Hawkeye, Iowa. The family milks approximately 300 head of grade Holstein cows at Windsor Valley Dairy LLC — split half and half between a double-eight parallel milking parlor and four robotic milking units. In the spring of 2020, Molly decided to take a leap and fully embrace her love for the industry by returning full time to her family's dairy.