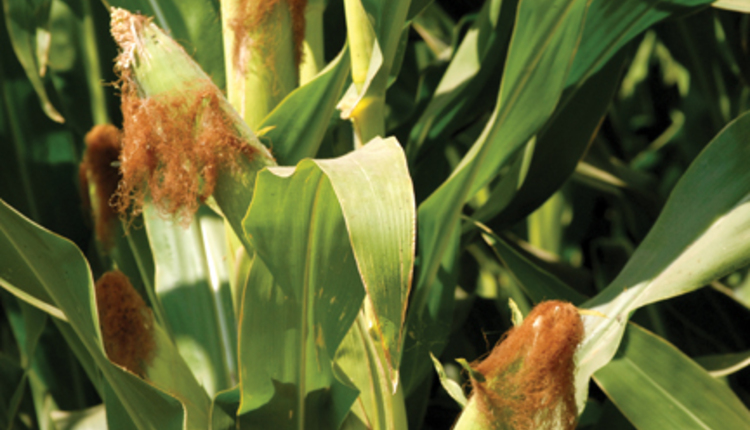 Anyone shopping for corn or hay supplies may be in store for a challenge well into next year.
Last week, USDA reaffirmed its bushels-per-acre estimate for the 2011 corn crop at 148.1, the lowest in six years. But it also lowered the size of the total harvest again, to 12.433 billion bushels. Some corn industry analysts are skeptical about 148.1 bushels, thinking it will actually be closer to 145 or 146.
Also revised – this time up – was USDA's estimate of corn supplies on hand before this year's harvest. The department's previous and worryingly low estimate of 672 million bushels was increased to 866 million. Even so, it means carryover stocks are 23 percent below last year and are the lowest since 1996.
At the same time those forecasts were announced, China struck a deal with the U.S. for one of the biggest corn purchases in history: about 35.4 million bushels. That's a drop in the bucket, though, compared to its total import needs. According to the U.S. Grains Council that number will be 5 to 10 times higher beginning in 2012, and could be 15 times higher in 2015.
The bottom line message to U.S. corn buyers: Don't hold your breath for prices dropping below $6 per bushel again anytime soon, and don't be surprised it they go back above $7.
Meanwhile, the hay news isn't good either. USDA's all-hay forecast for 2011-12 has been pegged at just 131.7 million tons, a 10 percent drop from last year due to fewer planted acres and lower yields. That would be the smallest crop since 1988. Slightly fewer total animal numbers will help blunt the effects of the shortfall, but only slightly.
Once again, the outlook for hay buyers shapes up as less supply, more competition and higher prices.